Six Walls Interior renovated a 3,500-square-foot home on Mercer Island to reflect the homeowner's love of entertaining. With jam sessions and cooking gatherings a weekly occurrence, the open layout needed to be both beautiful and functional. The result is a stunning, mid-century modern dwelling that houses creative memories.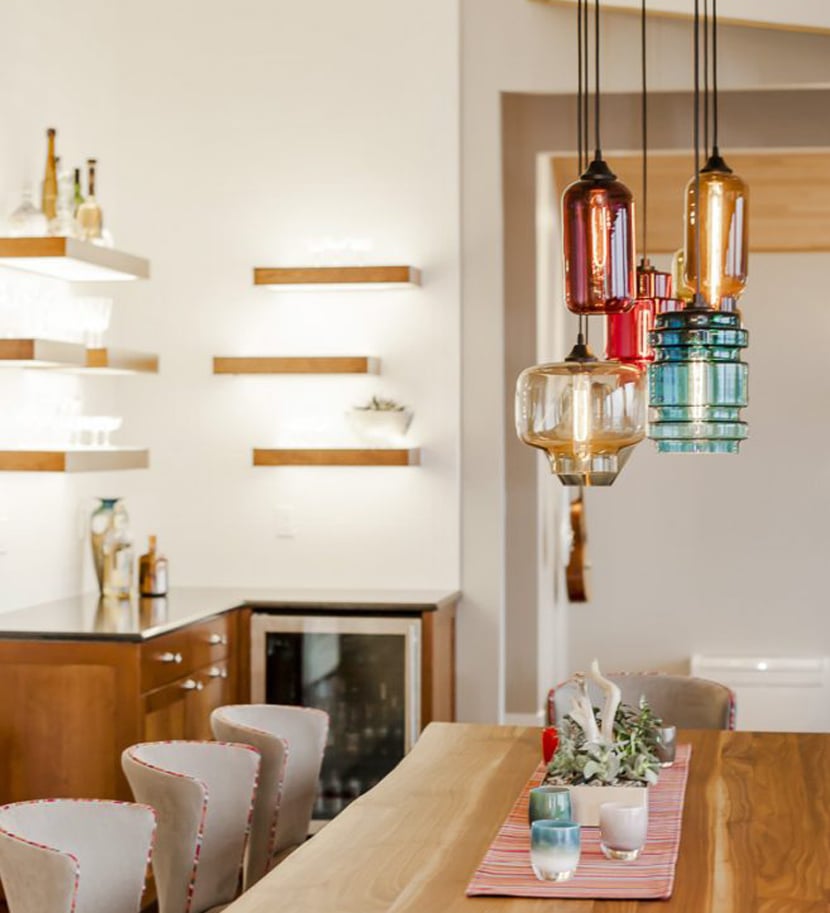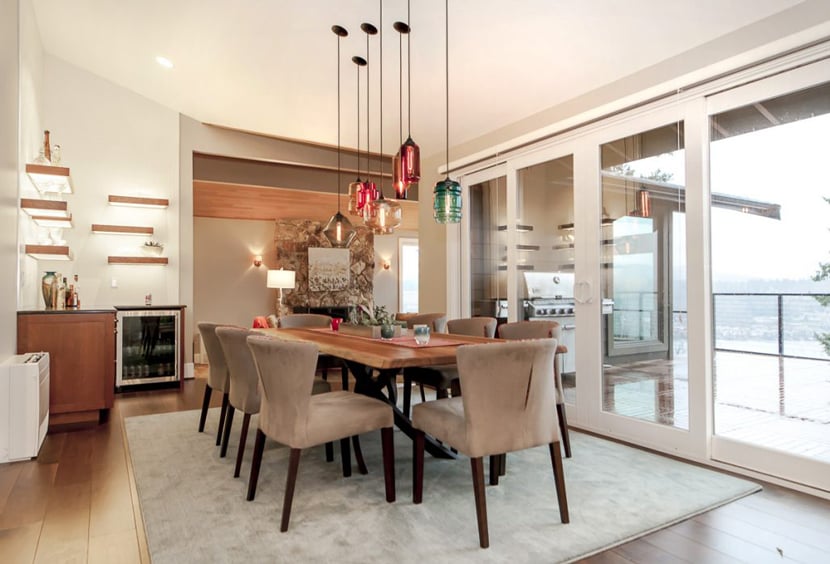 A cluster of unique and colorful handmade Niche pendants hangs above the dining room table. Here, a Condesa Delinea, Smoke Oculo, Gray Trove, Plum Helio, Chocolate Pharos, Rose Axia, and Amber Pinch create a focal point on the main floor and stand out against an otherwise neutral palette. These same accent colors appear in the detailing of the dining room chairs.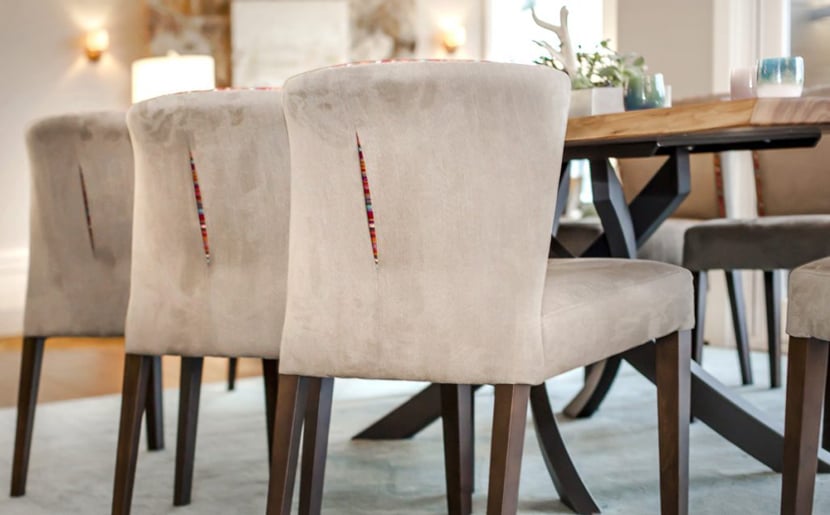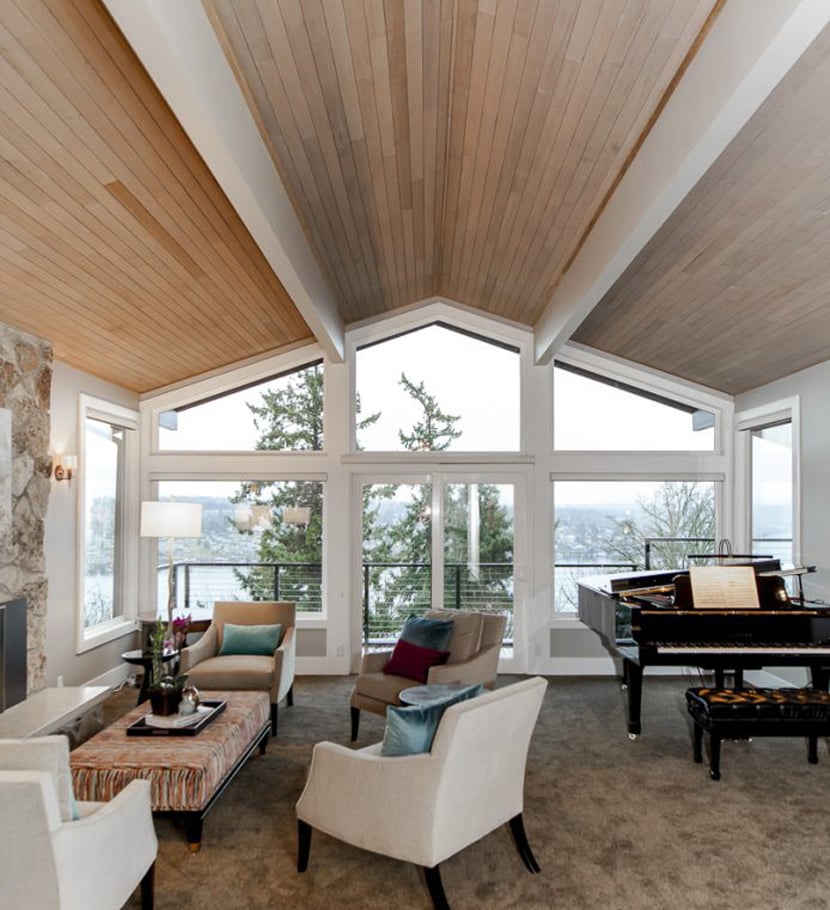 Whether you're a designer, architect, homeowner, or business owner, we would love to see how you incorporate Niche lighting in your projects! Send us your project information and awe-inspiring images for a chance to be featured on our blog and social media pages.
Modern Dining Room Lighting Project Details
Project Name Mid-century Modern Living and Entertaining
Location Mercer Island, Washington
Interior Designer Six Walls Interior Design
Products Used Condesa Delinea, Smoke Oculo, Gray Trove, Plum Helio, Chocolate Pharos, Rose Axia, and Amber Pinch