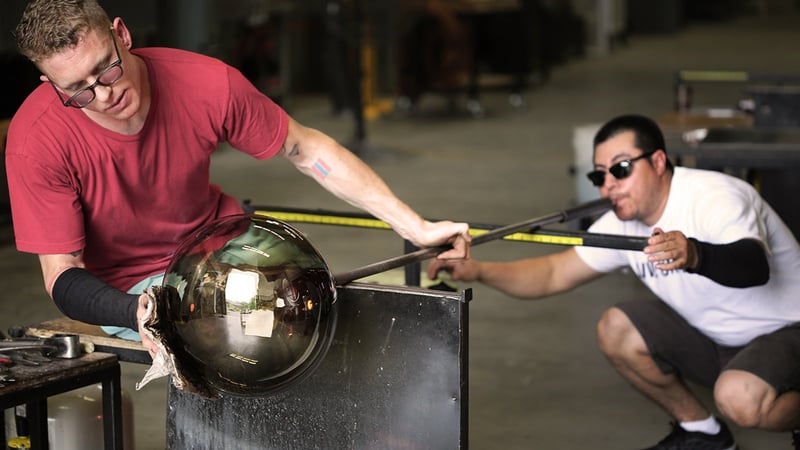 Every single glass pendant light that comes from Niche is made by real human beings. Our team of experienced glass artisans takes great care in delivering a product of timeless beauty with the highest standards of craftsmanship in mind.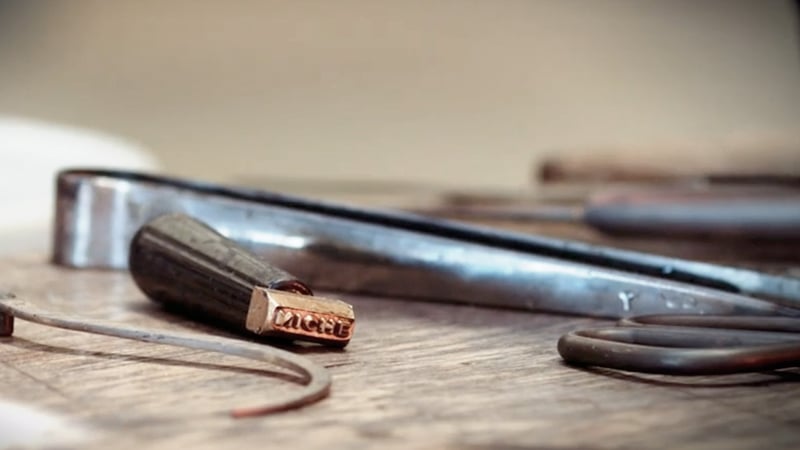 When you purchase a Niche product, you are investing in quality, integrity, and great design. Only Niche and authorized affiliates can guarantee the authenticity of our products. Anyone selling our pendant designs outside of this network has absolutely no connection with Niche. We are proud to be members of Be Original Americas and are committed to educating our audience on the value of authentic design and investing in its future.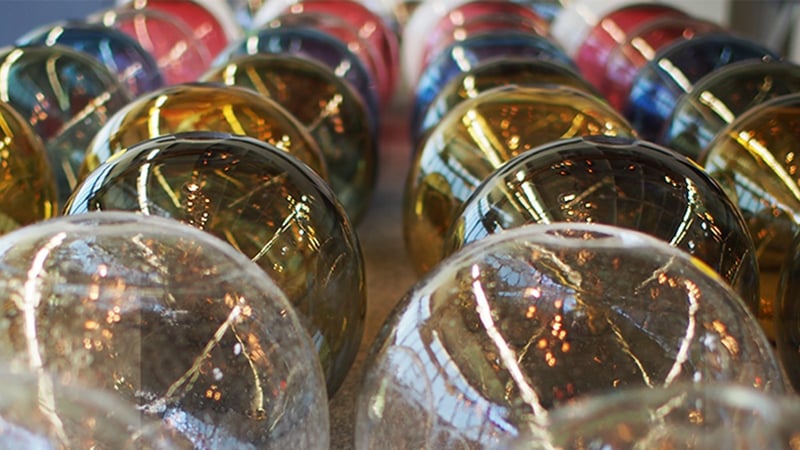 Quality Colors & Materials
Our team strives to produce a rich palette of bold and luxurious glass colors. We melt the most pristine raw materials to make the most consistent and highest quality transparent glass and when we do add color it comes from the best sources in the world. We are constantly perfecting our color range to give you the most beautiful glass possible.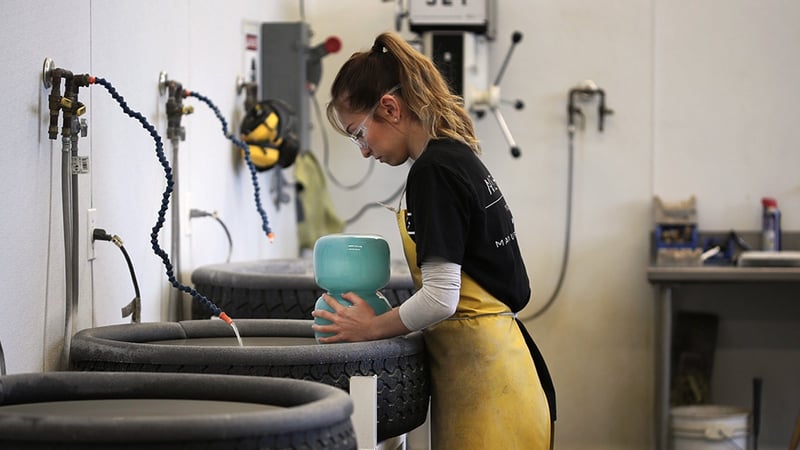 Once our glass has cooled and hardened in the annealing process, it is ready to be finished in the Cold Shop. Here, each piece is carefully measured, cut, drilled, sanded, and polished by hand so there is a clean finish every time.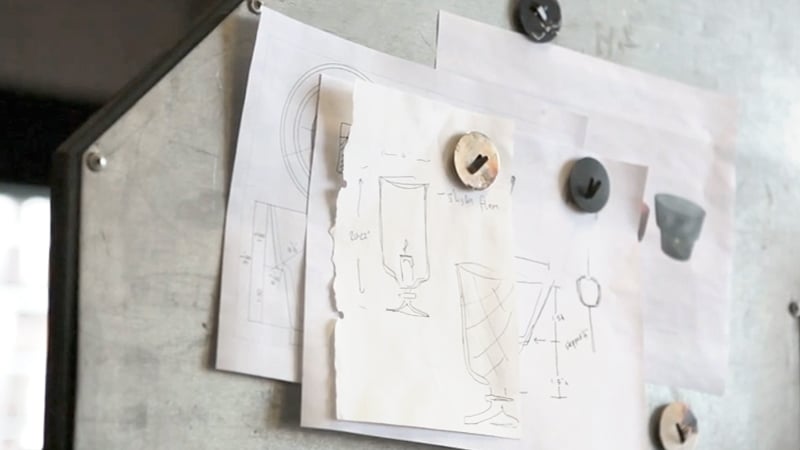 Designed & Made in New York
100% of our design process and glass manufacturing happens in our Beacon, New York studio. This gives us the utmost visibility and control to ensure that we deliver the highest quality product. These things are very important to us. Every detail is carefully thought out between our team of designers, glass artists, and technicians.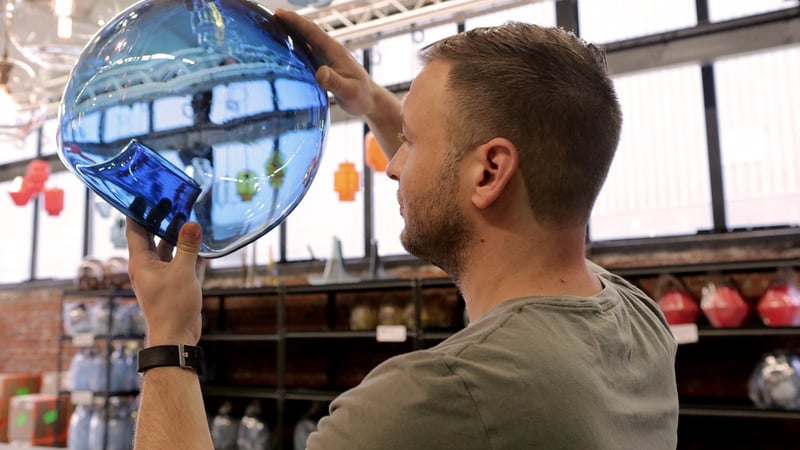 High quality and an equally high level of service go hand in hand with every Niche glass piece we ship. Although each piece is unique, we strive to maintain the specifications of our initial design and ensure each piece meets our standard of excellence. Prior to shipping, our trained staff thoroughly inspects each order to make sure you have everything you need to install your new lighting.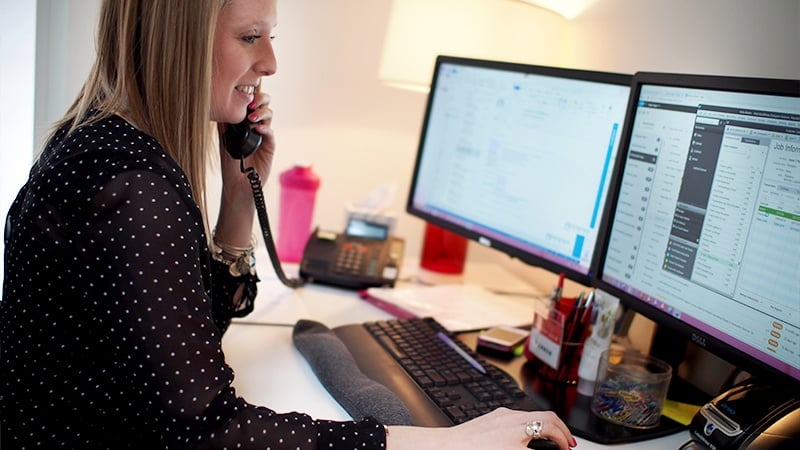 Real People are Here to Help
Our friendly and helpful staff can guide you through a simple online order or a complex multi-pendant fixture. Whether it's a question about a product or custom design services, we're happy to help.
We want to see you in the best light possible. When you purchase a Niche product, you are investing in quality, integrity and great design. Our commitment to quality is apparent in every signature Niche glass piece. Thank you for supporting our handmade products!