At the beginning of every month, we've been sharing a color that defines the design world we are immersed in on a daily basis. Last month, we chose Amber, a vibrant, energizing tone of yellow. This May, we have chosen Condesa, a bright and refreshing blue, as our color of the month.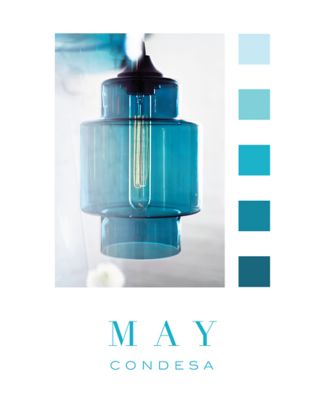 In design, blue can make a bold statement in any environment. From sky blue to deep indigo, blue is the most versatile decorating hue next to neutrals. Whether you incorporate bright lighting to add a burst of color in your space or dress up a white interior with bold blue accents, this beautiful shade will bring elegance to any interior.
Not sure if Condesa glass will work for your next renovation project? We understand. Choosing the right lighting for your interior can be intimidating at first. Seeing Niche's colored glass in person is a great way to decide what suits your space best. It's easy to order glass color samples from Niche. Select three or five colors to have delivered right to your door.
Projects We Love with Condesa Colored Glass
Clark by Clean Design
Crystal Aguamarina by TPC Cocinas
DAT Solutions by LRS Architects