At the beginning of every month, we've been sharing a color that defines the design world we are immersed in on a daily basis. Last month, we chose Smoke, a subdued shade of green. This April, we have chosen Amber, a vibrant, energizing tone of yellow, as our color of the month. According to Vogue, yellow is one of the hottest colors of the season. Its comeback is, in part, thanks to the popular complementary color purple, which Pantone, the world-renowned authority on color, chose as the 2018 Color of the Year.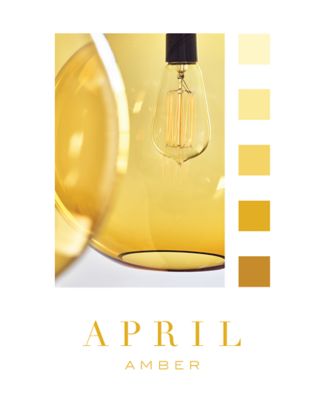 In design, yellow can bring boldness and brightness into your space, but it can also evoke warmth and intimacy. Whether you want to make yellow the main focus in your interior or you are looking to subtly feature it in certain areas, we are here to help. Get inspired by three interiors that use yellow in a sophisticated way.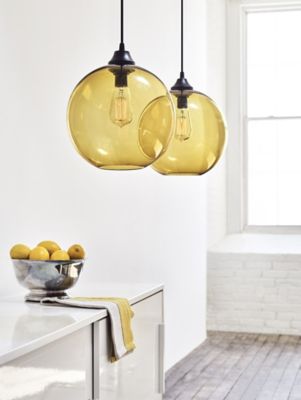 Have you used Amber colored glass in your interior design projects? Send us your project information and awe-inspiring images for a chance to be featured on our blog and social media pages.