A 19th-century building in the center of Turin, Italy houses the offices of a law firm that called upon Andrea Marcante and Adelaide Testa to update their work environment. The firm wanted to reduce the formal grandeur of typical law offices that often distance clients from their professionals. The goal here was to create a space that garnered the sense of home, a comfortable place that would humanize the experience for guests. The comfort associated with home is reflected in the design aesthetic and furnishings, especially the Niche modern pendant lights, which are more decorative than technical.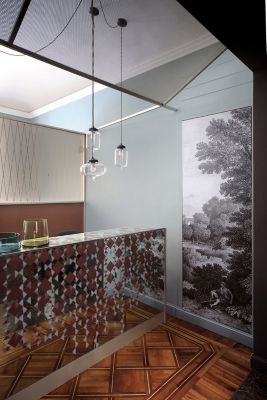 In the office, a trio of hand-blown Crystal Minaret and Turret pendants adorns a meeting space. With an array of different materials and patterns at play, the simplicity of our Crystal glass brings balance to the interior. Our Minaret and Turret pendants make a perfect pair, as both lights feature a hand-pulled tear drop shape. The Turret light is the taller and more slender counterpart to Niche's Minaret pendant, which features a voluptuous body.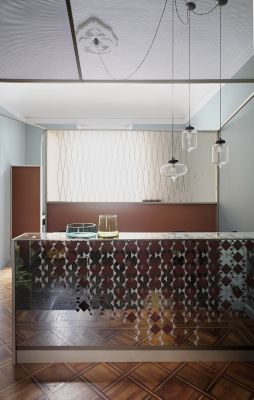 It's no surprise that Marcante and Testa chose these two pendant silhouettes for the updated law offices. The office design was influenced by architectural elements from the same era as the building, and the refined beauty of the Minaret and Turret's dramatic design was created based on the iconic towers that adorn Moorish architecture. Sometimes, all you need to do is look around you to find inspiration.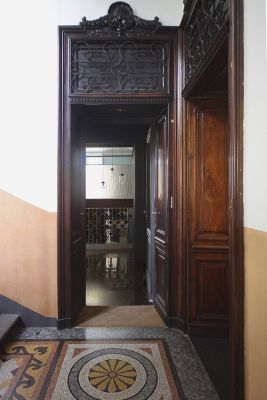 Modern Law Office Design Project Details
Project Name The Magic of Words, Offices for Law Firm
Location Turin, Italy
Architects Andrea Marcante, Adelaide Testa
Collaborators Eirini Giannakopoulou, Giada Mazzero, Hyemin Ro
Photographer Carola Ripamonti
Modern Office Lights Used Crystal Minaret, Crystal Turret