With a new location on the Front Street Promenade in Toronto's Union Station, Greenhouse continues to expand. Perfect for passengers on their daily commute, this one-stop-shop offers plant-based juices, smoothies, probiotics, and more to keep people satisfied throughout the day.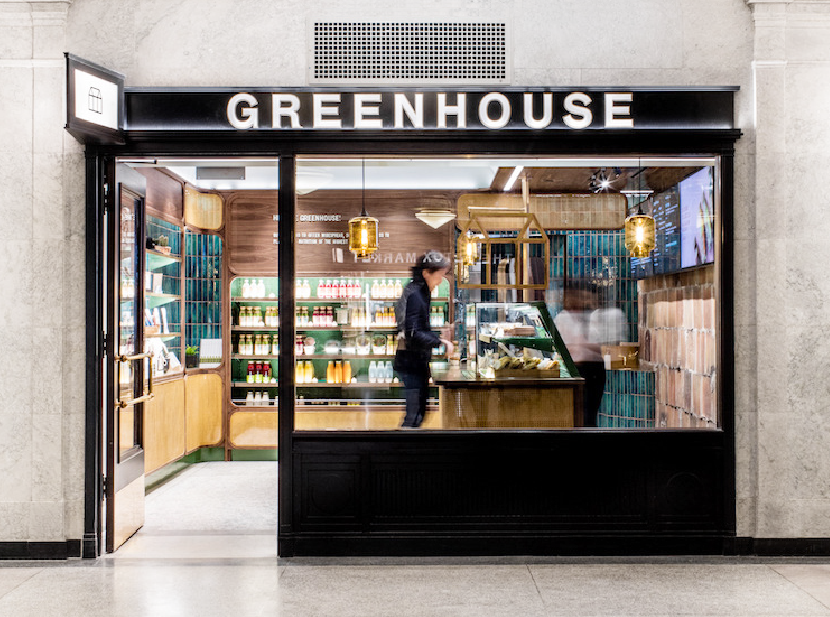 Handmade Calla pendants in Amber glass hang inside the juice bar, both in the large window that draws in people passing by and above the checkout counter. Our Amber glass complements the interior, outfitted with tile and terracotta as a nod to train carriages of days past.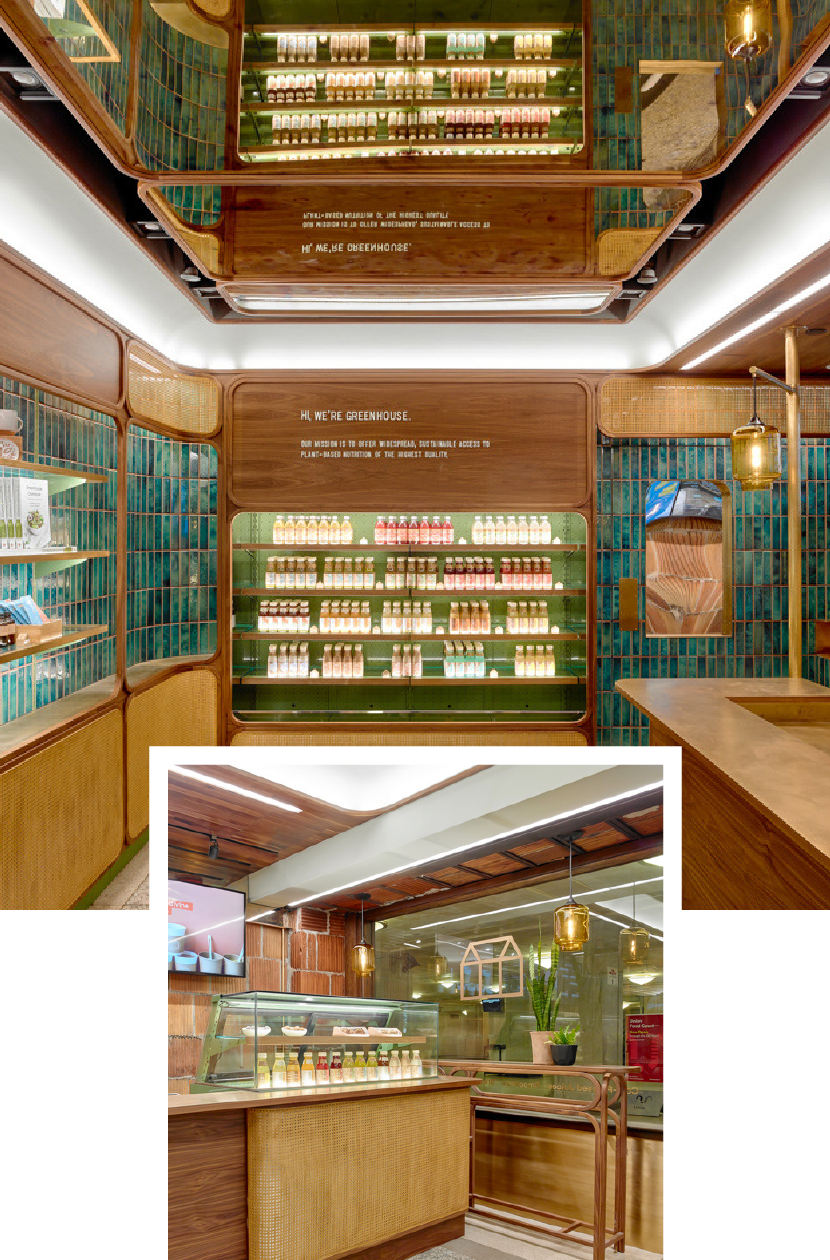 Unique to the Crystalline Series, which comprises four pendant shapes, the Calla adds a softness to the grouping with its delicate frame. Now, while supplies last, select colors of this series are now 50% off. From soft hues like Rose and Chartreuse to brighter shades like Tulip and Clementine, you're sure to find the right combination for your next installation. You can view all the available colors and quantities here. Don't hold off on adding these shapes at half-price to your collection; there is only a small amount available for order.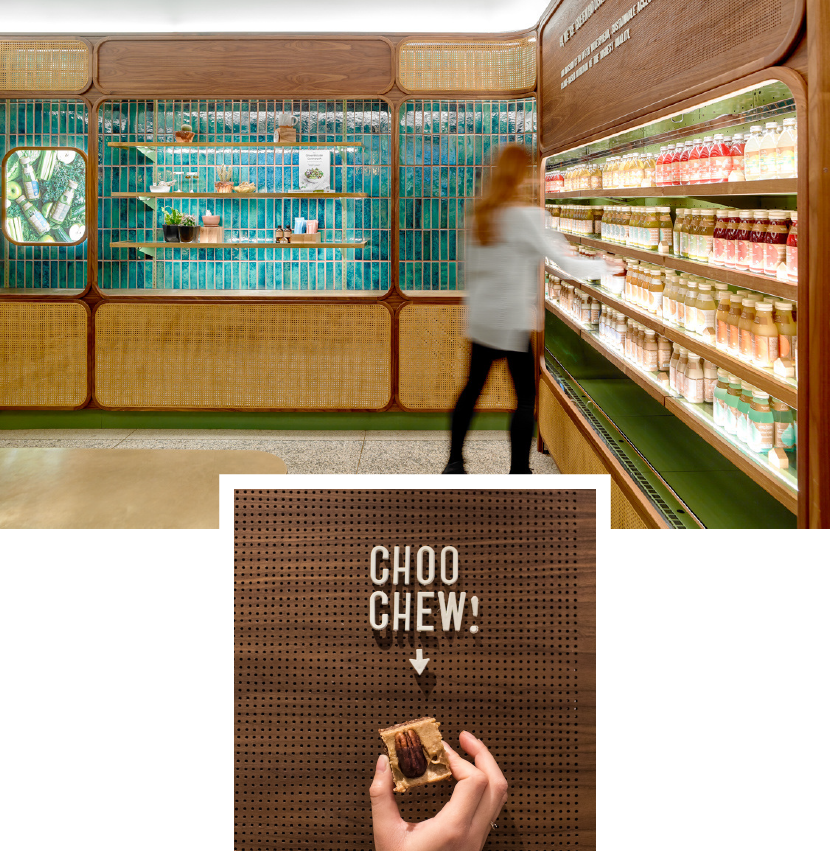 Whether you're a designer, architect, homeowner, or business owner, we would love to see how you incorporate Niche lighting in your projects! Send us your project information and awe-inspiring images for a chance to be featured on our blog and social media pages.