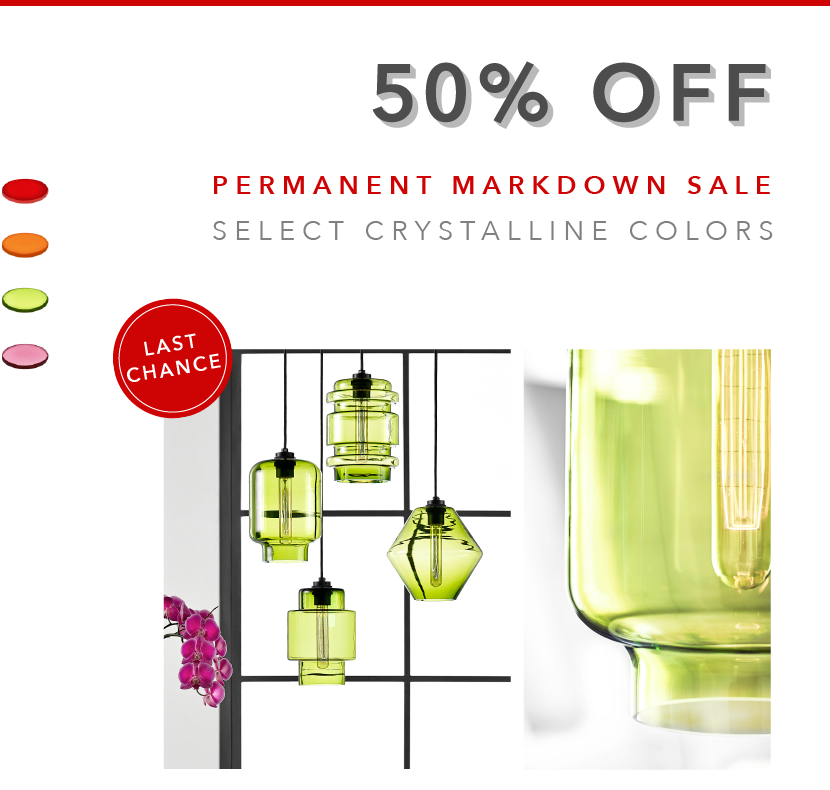 The Crystalline Series features four unique and playful pendant shapes including the Trove, Calla, Delinea, and Axia. These pendants are available in an array of color options, some of which are now permanently marked-down at 50%. Wondering what the catch is? Once they're gone, they'll be gone for good, so don't miss out on this opportunity. We only have a limited quantity left, so be sure to get your favorites now, as they are first-come, first-served. Review the remaining colors and quantity options here before placing your order.
When hung together, the angular shapes of these four pendants complement each other to form a bold lighting display. The Trove pendant light features defined angles; the Calla adds a softness to the grouping with its delicate frame; the Delinea features a dynamic shape; the Axia explores defined edges. For specifications and inspiration on how to hang these silhouettes, download our comprehensive product guide.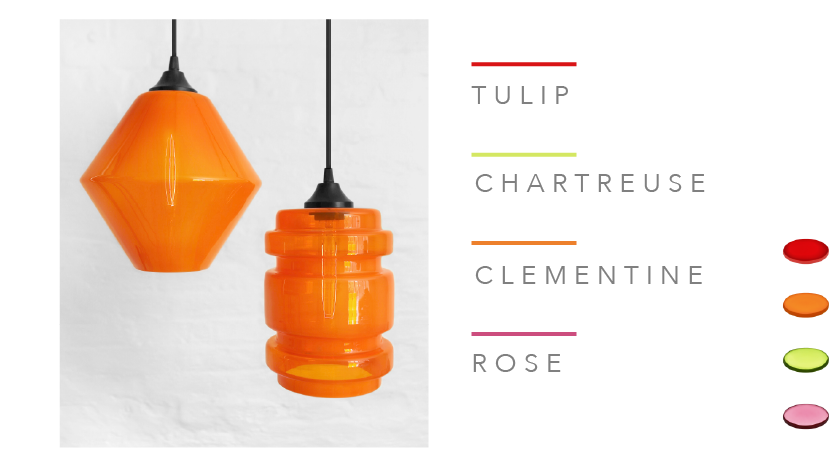 We have glass color choices to suit any project. From soft hues like Rose and Chartreuse to brighter shades like Tulip and Clementine, you're sure to find the right combination for your next installation. Again, you can view all the colors and quantities here. Don't hold off on adding these shapes at half-price to your collection; there is only a small amount available for order.