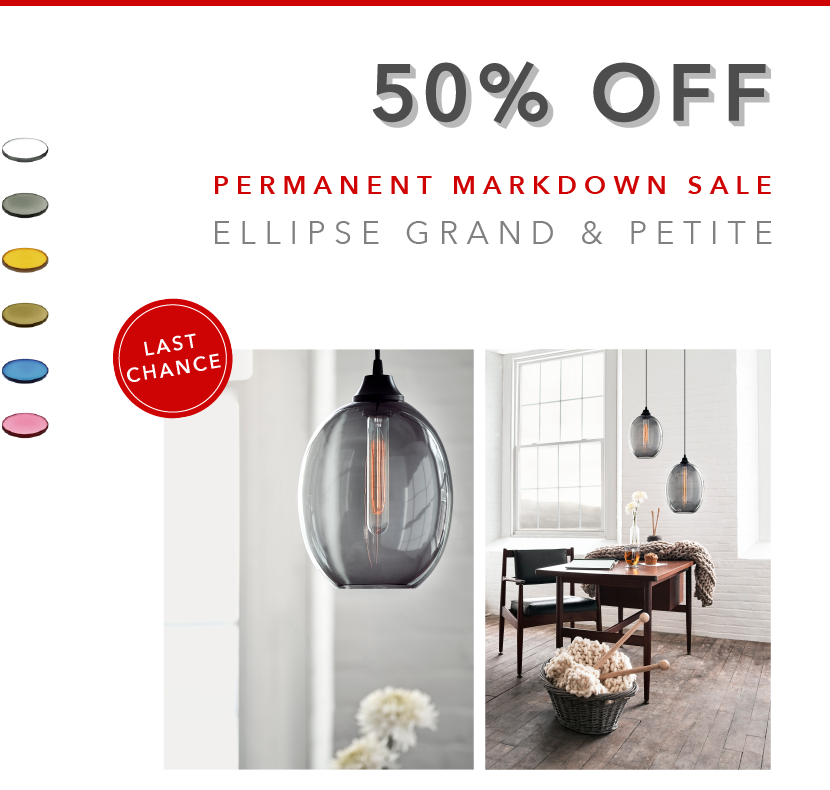 Available in two sizes, the Ellipse Grand & Petite can be grouped together or simply stand alone. These oval-shaped pendants are now 50% off, and once they're gone, they'll be gone for good. We only have a limited quantity left, so be sure to get your favorites now, as they are first-come, first-served. Review the remaining colors and quantity options here before placing your order.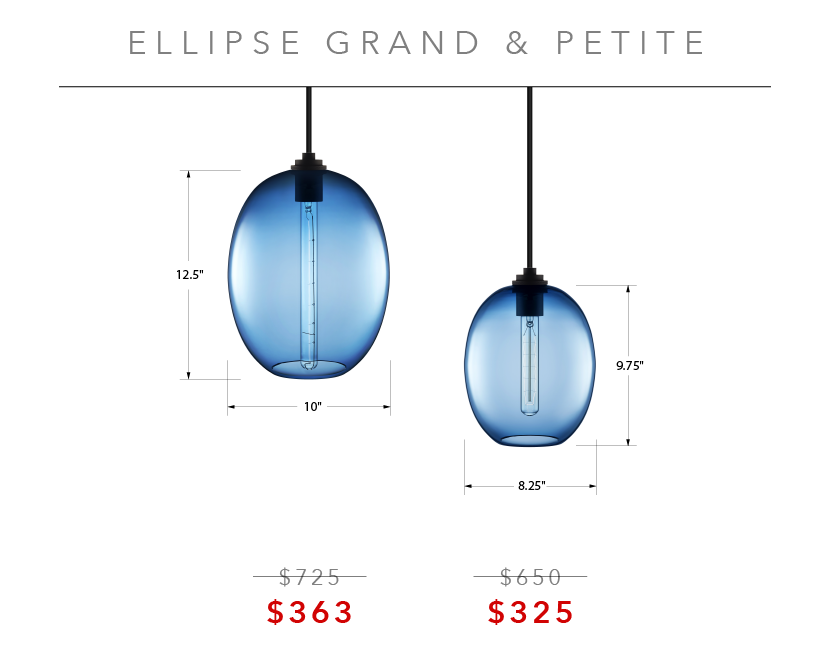 When paired together, the brilliant proportions of the Grand and Petite Ellipse pendants complement one another to create an elegant and distinctive design. For specifications and inspiration on how to hang these complementary silhouettes, download our comprehensive product guide.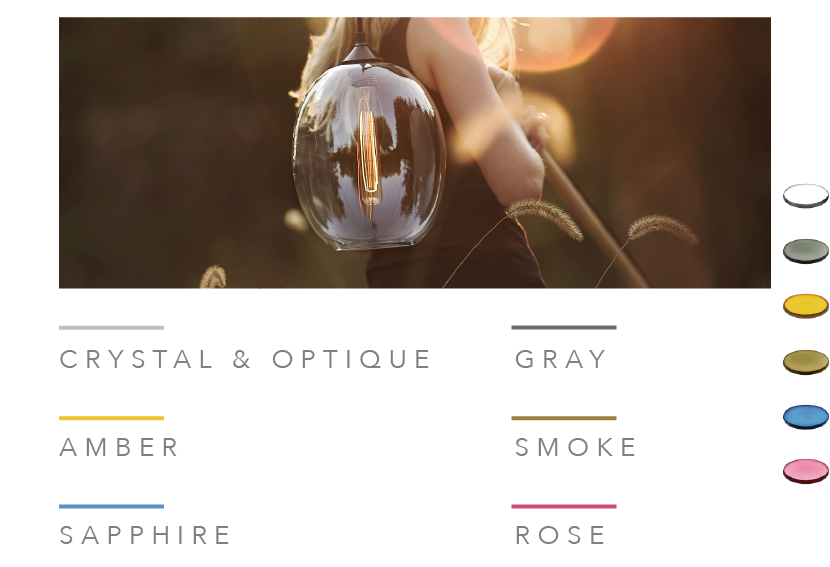 From classic colors like Crystal, Gray, and Smoke to our unique Optique finish, we have glass color choices to suit any project. Again, you can view all the colors and quantities here. Don't hold off on adding these shapes at half-price to your collection; there is only a small amount available for order.
While we are sad to retire the Ellipse pendants, we are grateful that they will live forever in our unique lighting story and video. Embark on a playful adventure to see how our lights spark a beautiful friendship.
For those of you who have used Ellipse pendants in the past, we would still love to see your inspiring spaces. Feel free to send us images and information about your projects for a chance to be featured on our blog and social pages.