With help from Studio Snaidero, a home in Arlington, Virginia underwent an incredible transformation. Take a tour of this spectacular home and see all of the rooms illuminated by Niche lighting.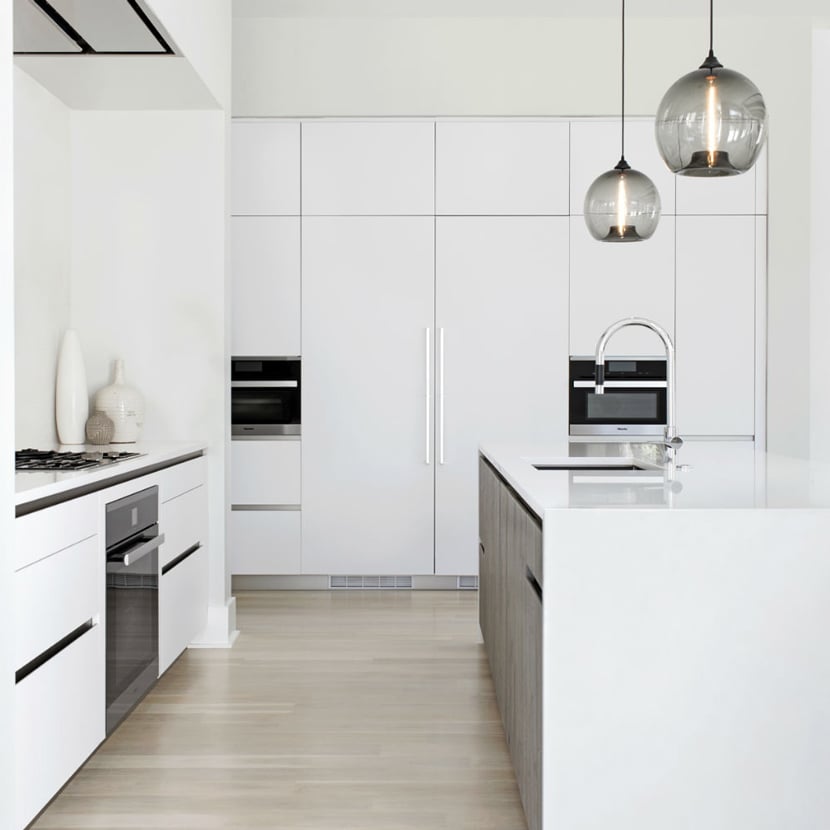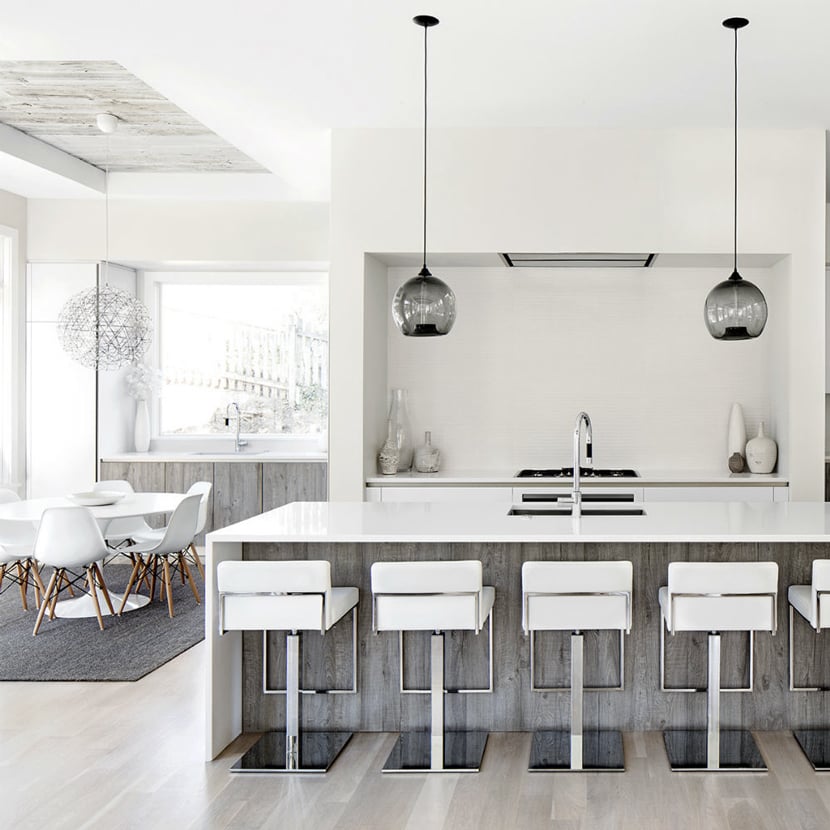 Two Stamen pendants in Gray glass hang above the eat-in kitchen island. The first design that inspired Niche, the Stamen pendant boasts a voluptuous body that tucks into itself unexpectedly. Our Gray glass complements the Fossil Oak featured throughout the space, especially on the island's inset.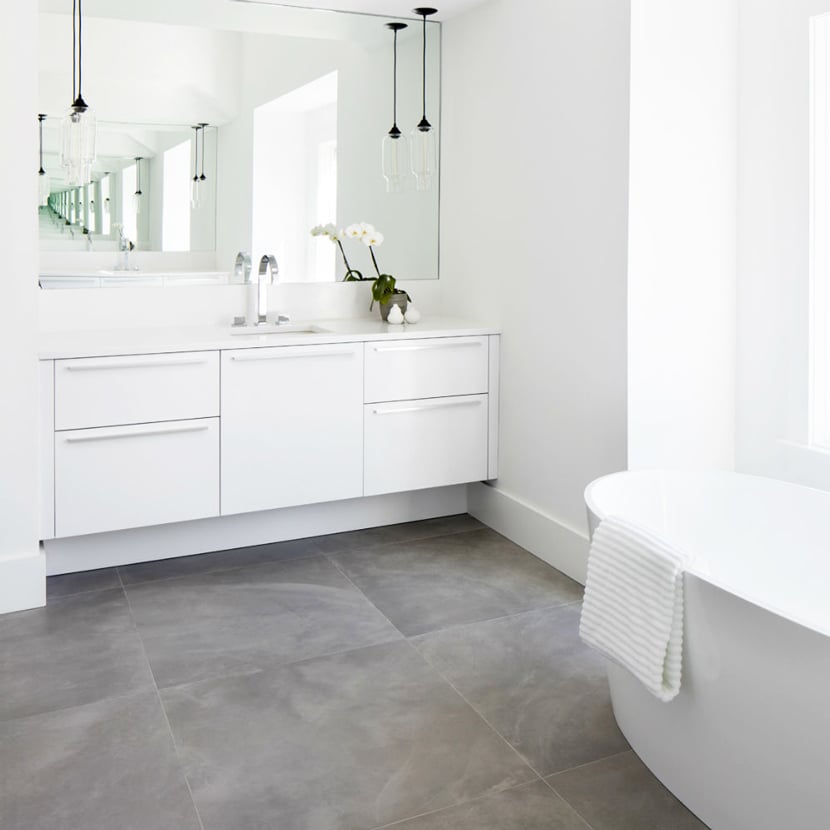 In one of four bathrooms, two Pharos pendants in Crystal glass create symmetry on either side of a vanity. The Crystal glass complements the room's clean white aesthetic. Another bathroom also features our handmade Pharos pendant, which pays homage to ancient towers of light. A single silhouette in Gray glass adorns one side of a mirror, adding a touch of ambient light to this tranquil space.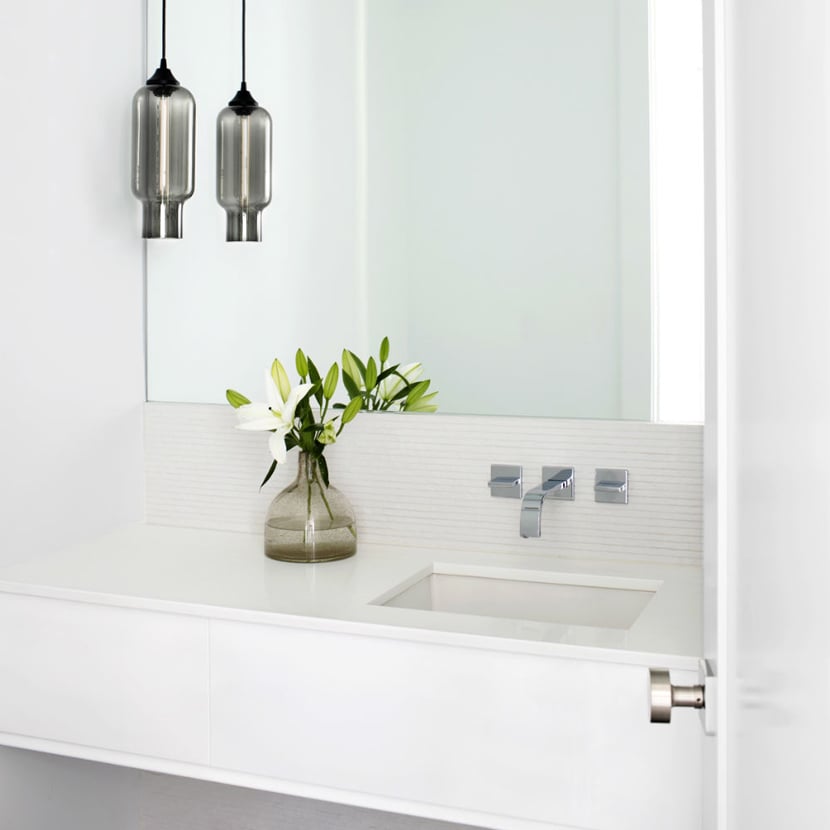 A third bathroom features a similar design, with a single pendant placed to one side of the sink. Here, a Calla pendant in Crystal glass complements the glossy white appearance. Unique to the Crystalline Series, the Calla pendant adds a softness to the grouping with its delicate frame. Interested in recreating this look? Select pendants from this series, which you can find here, are now 50% off.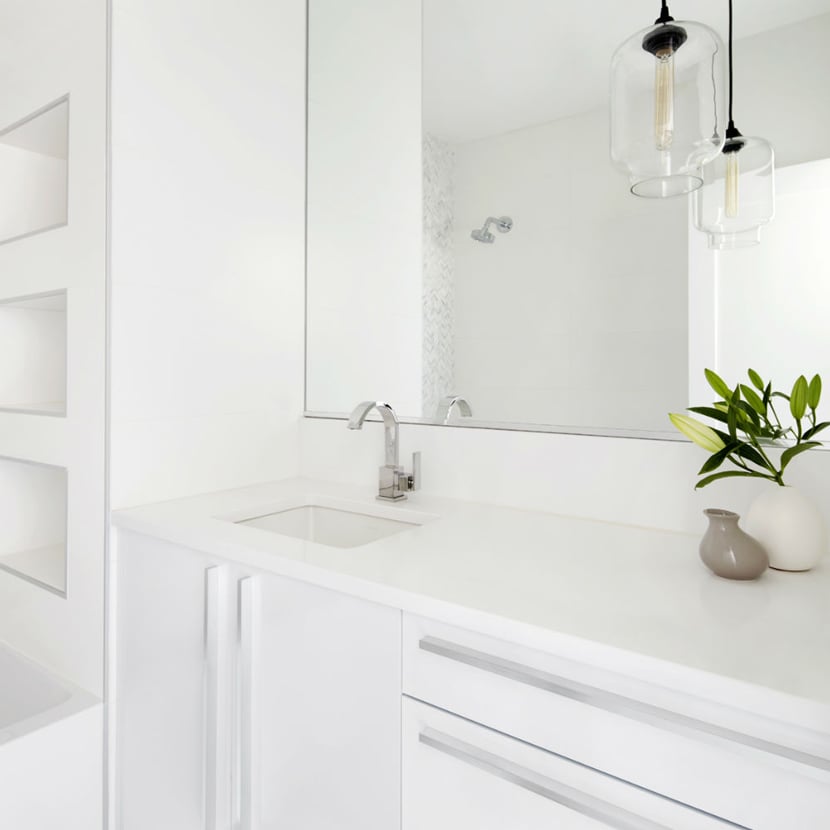 Whether you're a designer, architect, homeowner, or business owner, we would love to see how you incorporate Niche lighting in your projects! Send us your project information and awe-inspiring images for a chance to be featured on our blog and social media pages.