A home in Vista Tiburon, California underwent a complete renovation and addition thanks to creative collaboration from Tineke Triggs, OXB Studio, and Kasten Builders. The result is stunning, so much so that Houzz featured it in a collection of the best "30 Kitchen-Dining Areas from Around the Globe." Keep reading to see how the first-ever Niche pendant light found its way into this modern home.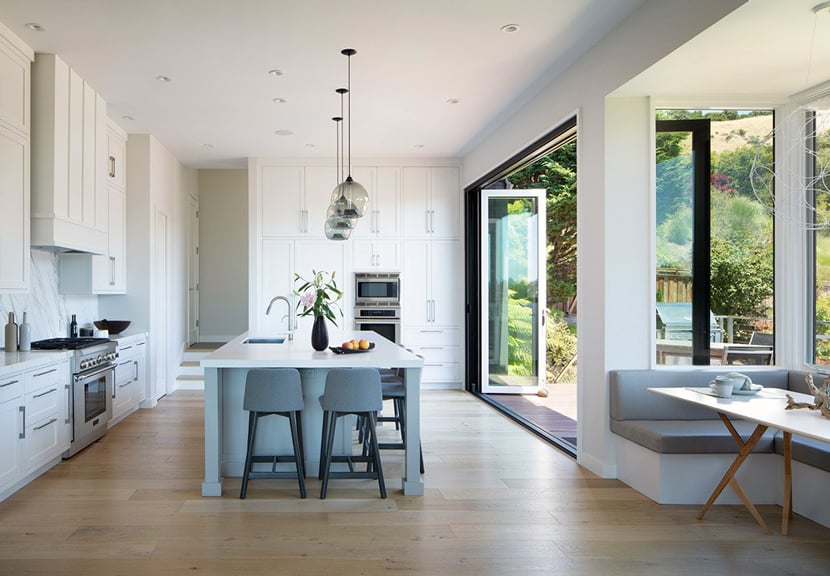 Above the kitchen island, a trio of Stamen pendants in Gray glass creates an inviting feel for both the homeowners and their guests. The first design that inspired Niche, the Stamen pendant boasts a voluptuous body that tucks into itself unexpectedly. Our Gray glass complements the neutral tones featured throughout the space, especially the upholstered bar stools and breakfast nook bench.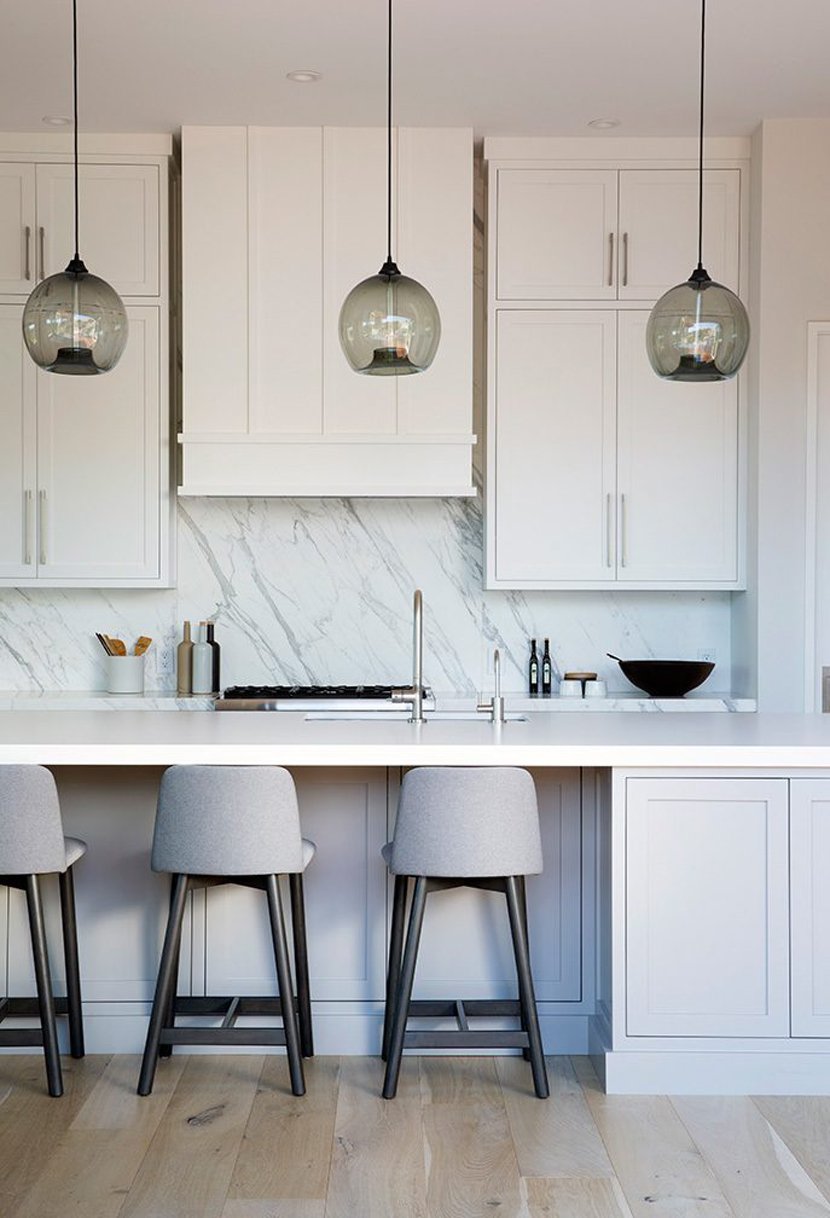 Designers, architects, businesses and homeowners use Niche lighting in their projects across the globe, and we're always excited to see the final result. Send us your project information and awe-inspiring images for a chance to be featured on our blog and social media pages.