A wealth management company with headquarters in San Francisco underwent a complete transformation thanks to Studio Munroe and Jennifer Tulley. It now features both private and public spaces for staffers to concentrate and collaborate how they see fit.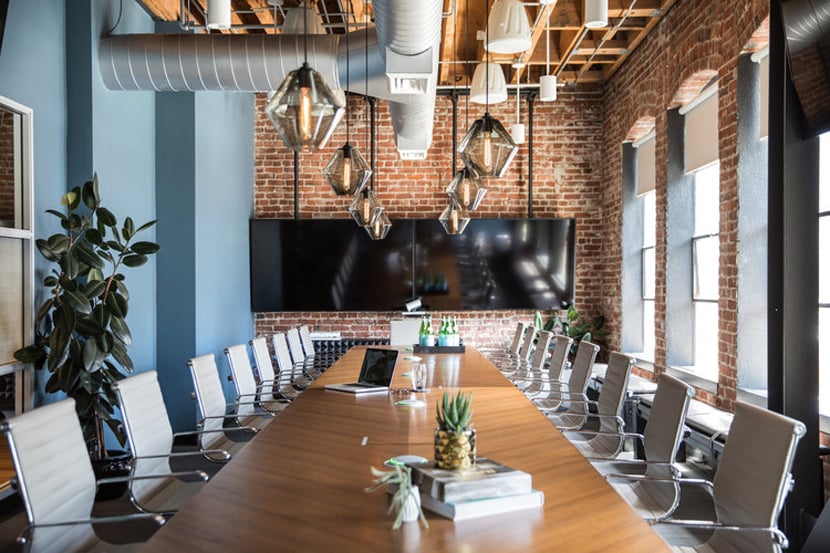 In a conference room, a cluster of Trove pendants in Gray glass hangs above a long meeting table. Unique to the Crystalline Series, the Trove pendant light merges defined angles with bold colors. Here, our Gray glass complements the industrial aesthetic, with exposed brick, metal, and plumbing elements in plain sight.
We're excited to share this project with you, especially because our Trove pendant is July's "Shape of the Month." Are you interested in recreating this look? You can now do so, even if you're on a tight budget. Our Rose, Tulip, Clementine, and Chartreuse lights are now 50% off, but only while supplies last.