Dine beneath added style! Use traditional track lighting with Stamen pendant lights over your dining room table to make a big statement. Mix colors or stagger pendants to make your installation truly unique.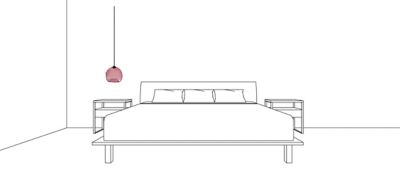 Forget a traditional table lamp! Hang a Stamen pendant light or two above end tables to create cozy bedside lighting.
Be bold with your bathroom fixtures! A Niche Circular-3 Canopy only requires a single junction box. This makes it an easy way to freshen up your vanity. Get ready for your close-up!