Our signature Pod pendant light funnels light delicately through its long, cylindrical shape and is finished with our dramatic, signature inward curvature. The tubular Edison style bulb at the heart of this piece ties the different elements of the pendant's design together seamlessly. Luxurious and timeless, the Pod pendant light is perfect for a variety of interiors.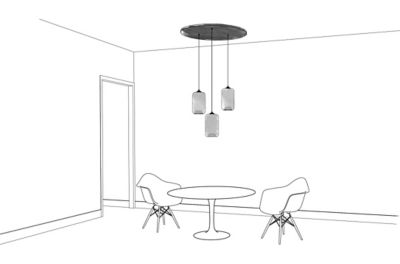 Table Pendant Lighting
Use one of our Multi-Pendant Canopies to create a stunning display of dancing light with the classic Pod pendant light. Feel free to mix and match colors and drop lengths!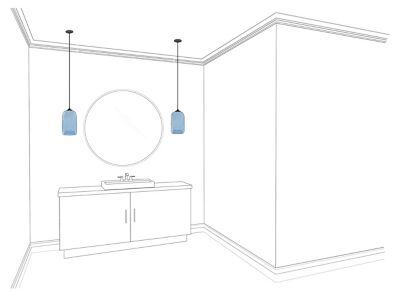 Bathroom Pendant Lighting
You're sure to feel like a star by hanging pendant lights on either side of your bathroom vanity! Forget boring mirror sconces, go from drab to fab by hanging the two Pod pendant lights from individual junction boxes.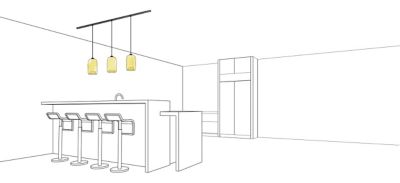 Kitchen Counter Pendant Lighting
Track lighting creates a subtle room divide when used above your counter gathering space. You can keep your Pod pendant lights in a uniform line, or switch up the drop length and glass colors.