The Pod modern pendant light is one of Niche's signature silhouettes. Available in a variety of colors, Pod modern pendant lights can be installed seamlessly in a range of spaces.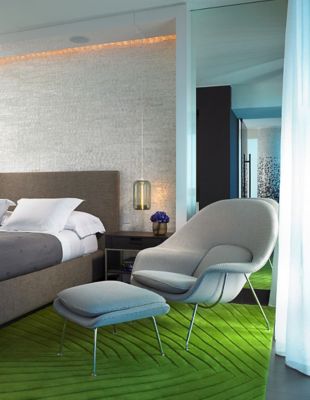 1. Single Pendant Lighting
Cozy up to the Pod modern pendant's warm glow by installing one in a bedroom (shown above). The intimate filament style bulb and Smoke glass color calms the senses. Try a single pendant or frame a bed with a pair of pendants above bedside tables.

2. Linear Contemporary Lighting
3. Modern Chandelier Lighting
Dress up a circular table with a Niche modern chandelier using Pod glass. The pendant's signature handmade tuck combined with the Quill 5 modern chandelier adds complexity and sophistication above a dining space.