One of the original Niche designs, the Aurora modern pendant light features our signature inward curvature that perfectly showcases the nostalgic style bulb. Here are three inspirational interiors featuring this classic silhouette.
1. Modern Living Room Lighting
The Aurora pendant makes for the perfect living room adornment when installed through individual junction boxes. Hang an Aurora or two above end tables to bring balance to your interior.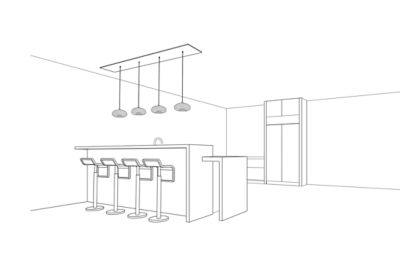 2. Modern Kitchen Lighting
Add contemporary Aurora pendant lighting to your kitchen island for a custom display. A Niche Linear-4 Modern Chandelier only requires a single junction box, making it effortless to freshen up your space with great design.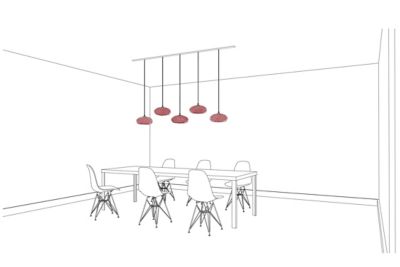 3. Modern Dining Room Lighting
Serve up your meals and drinks with added style! Use traditional track lighting with the Aurora pendants over your dining room table. Mix colors, vary the drop lengths, or add other pendants to make it truly unique.