Located in Austin, Texas, Rockingham's modern design drew inspiration from the property's typography. Forsite Studio was able to create a cohesive home that flows naturally between the outdoors and indoors, incorporating large windows into the open floorplan that let in an abundance of natural light and give views of protected oak trees. Inside, the design mimics the natural surroundings, with a neutral color palette and locally-sourced cedar. Keep reading to see how Niche hand-blown pendants found their way here.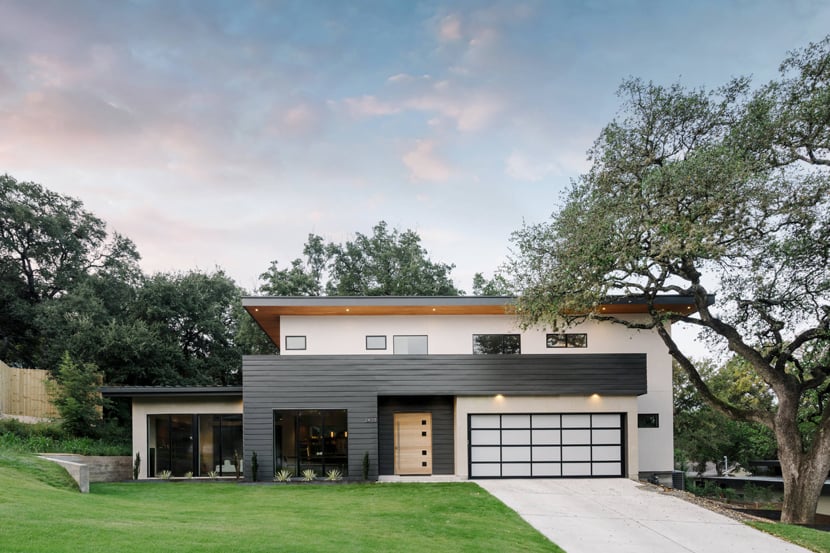 In the kitchen, a trio of Pod pendants hang over the eat-in island. The distinctive hand-crafted tuck defines the Pod pendant and draws the eye down the silhouette's long, cylindrical frame. Featured here in Gray glass, the lights complement the industrial vibe of the cement floor and stainless-steel appliances.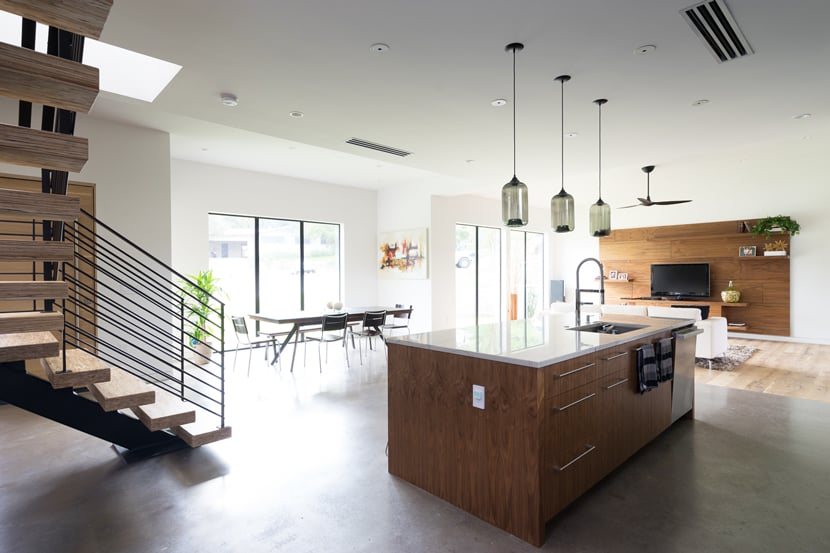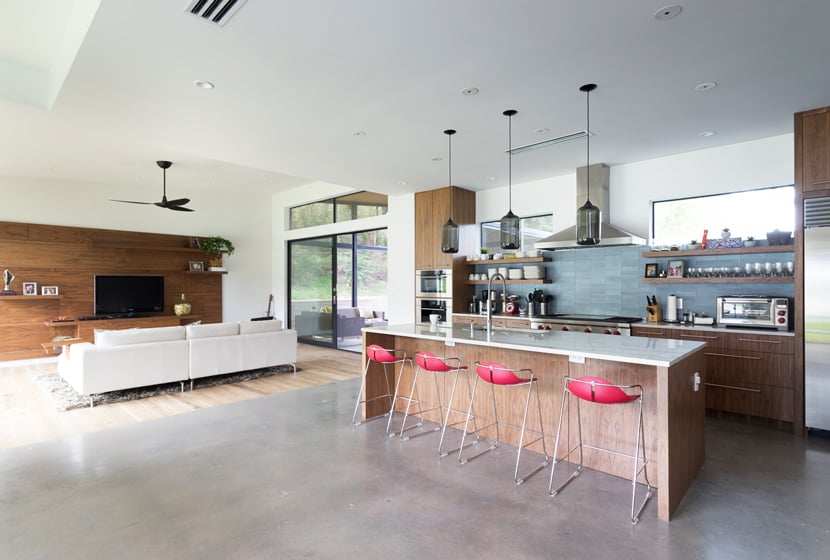 Whether you're a designer, architect, homeowner, or business owner, we would love to see how you incorporate Niche lighting in your projects! Send us your project information and awe-inspiring images for a chance to be featured on our blog and social media pages.
Modern Kitchen Lighting Project Details
Project Name Rockingham Residence
Location Austin, Texas
Interior Design & Construction Forsite Studio
Products Used Pod pendants in Gray glass