In honor of our Shape of the Month, we thought it would be fitting to share one of our favorite recent projects that features the Solitaire pendant. This one comes from Lindsay Eby of Lindsay Eby Interiors, a passionate and talented designer who focuses on a collaborative and creative design process. This West Vancouver Residence seems like one of her most ambitious projects yet, and we're so glad she decided to use Niche pendants throughout the home.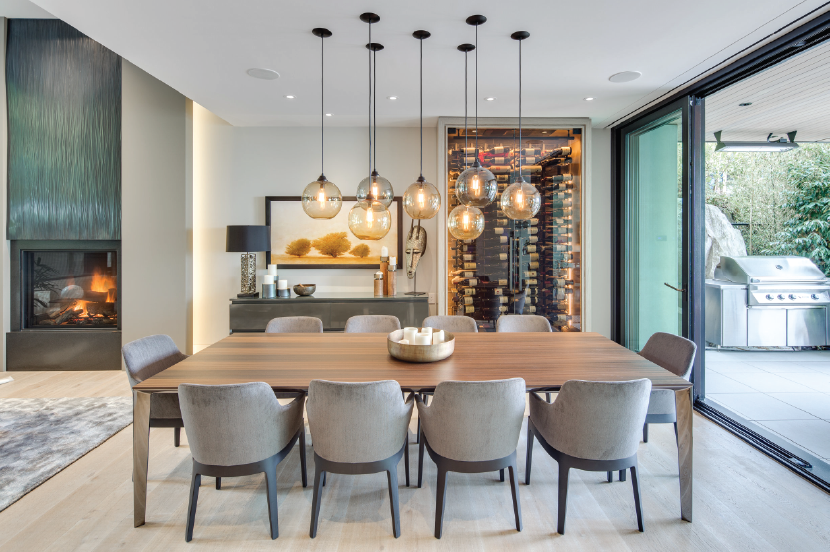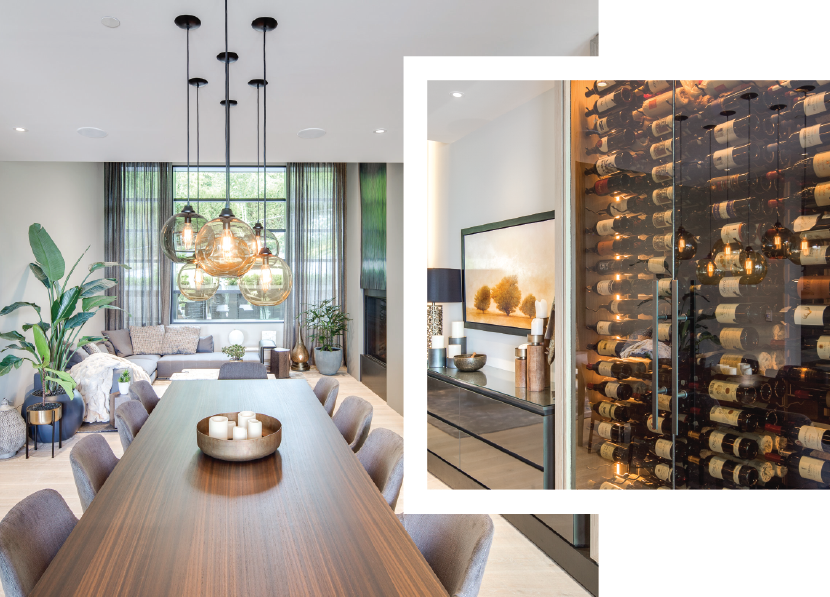 In the dining room, a cluster of Gray, Smoke, and Amber Solitaire pendants hangs above a wood clad table. Hanging from individual junction boxes and varying drop lengths, the unique arrangement of hand-blown glass lights commands the eye's attention. The warm but neutral glass colors complement the room's earthy palette, creating a cohesive design. We love catching a glimpse of this class silhouette reflected in the custom wine cooler situated just beyond the table.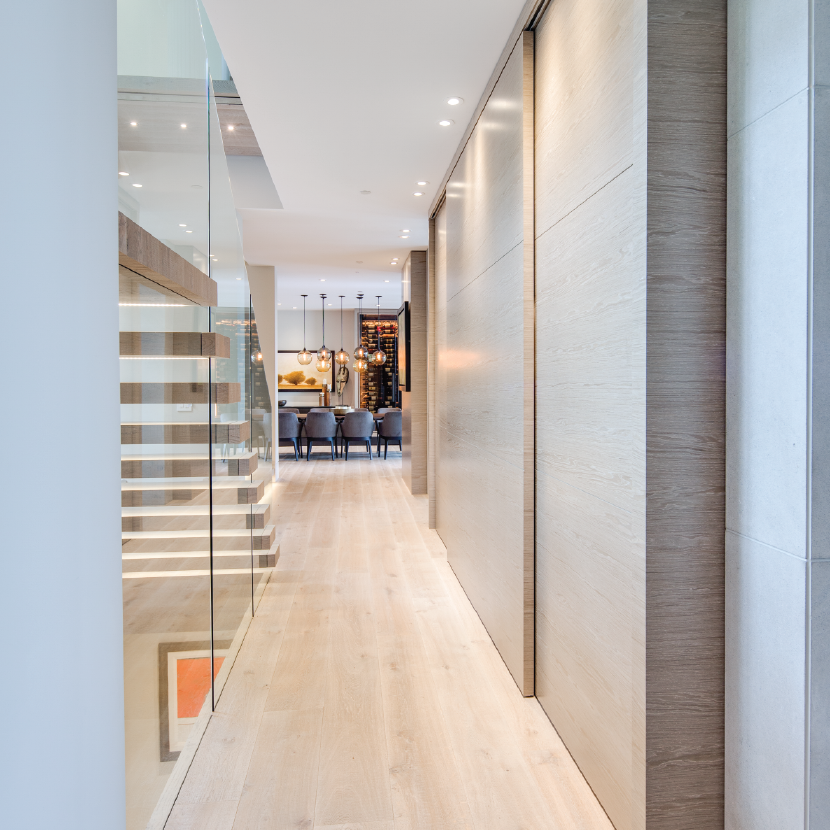 To bring more consistency to the home, a trio of Solitaire pendants in Gray glass hangs above the eat-in kitchen island, all while still looking sleek and chic. The neutral Gray glass complements the colors featured in this open concept layout. The kitchen is connected to the great room, which serves as the meeting point for a fun family of five.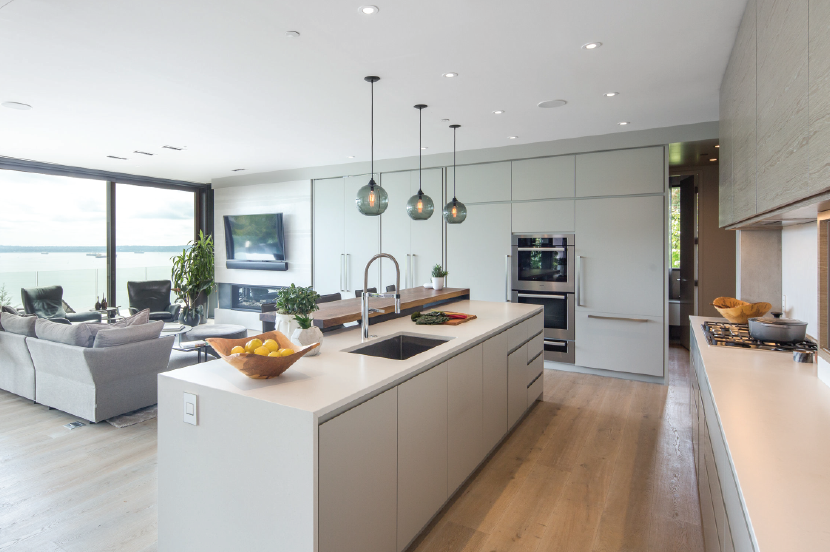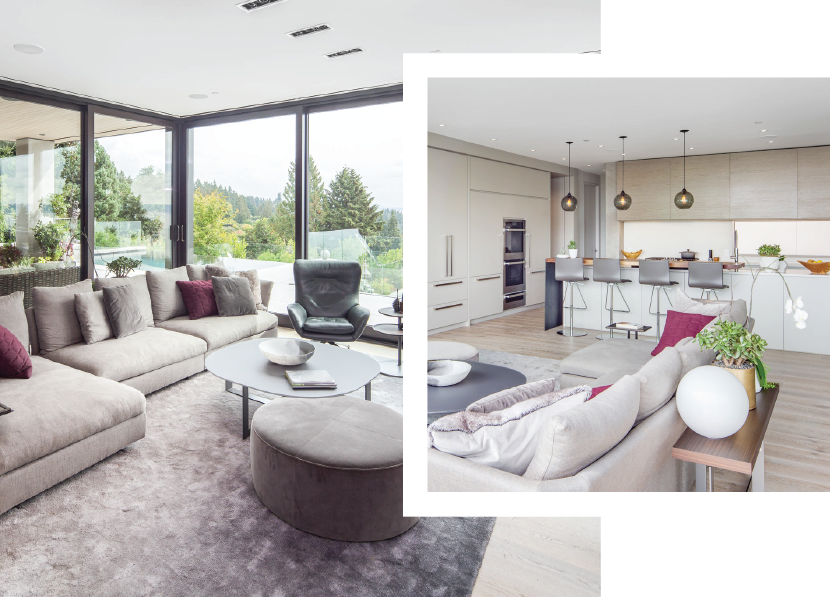 Modern Dining Room Lighting Project Details
Project Name West Vancouver Residence
Location Vancouver, Canada
Interior Designer Lindsay Eby
Products Used Gray Solitaire, Amber Solitaire, Smoke Solitaire