Are you following Niche on Pinterest yet? Here are the "Top 5" modern pendant lighting board that Pinterest users love to see from us!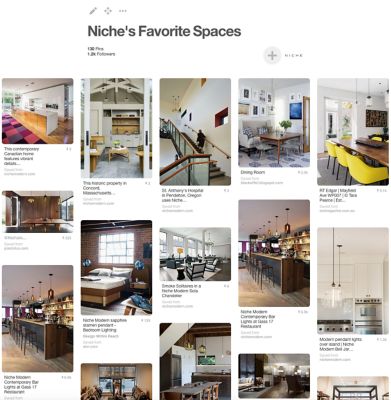 "Niche's Favorite Spaces" board on Pinterest is a collection of our favorite interior design projects featuring our modern pendant lights. From residential homes to popular retail spaces, our products look stunning in any setting.
The "Niche Modern on Instagram" board showcases the images we post on our Instagram page. We use this platorm to post pictures of our products, inspirational spaces, and our talented team hard at work in our Beacon, NY studio.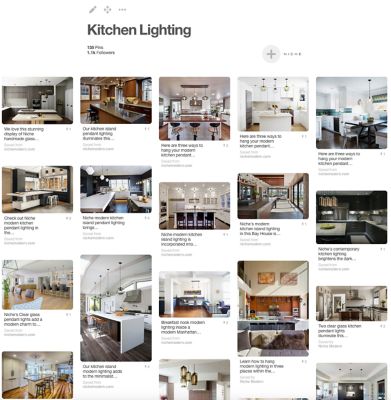 This pinterest board showcases kitchens with Niche modern pendant lighting. Whether you hang a single pendant over a kitchen table or multiples over a kitchen island, our handmade glass lighting is the perfect addition in this environment.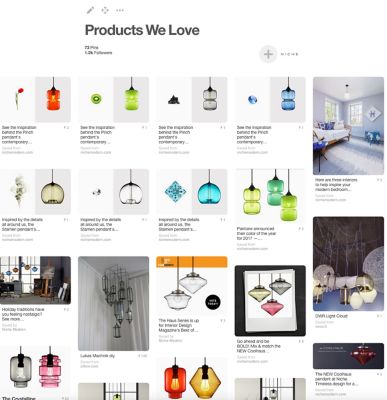 The "Products We Love" board on Pinterest features an assortment of our pendant lights as well as products from other brands we admire. Here, we like to share the inspiration behind our contemporary colored glass, our pendants in stunning interiors, magazine articles about our products, and handcrafted items from designers we follow.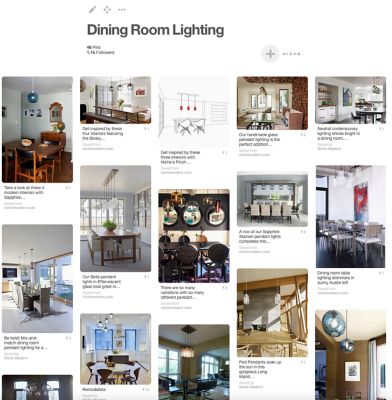 This Pinterest board highlights dining rooms with Niche modern pendant lighting. We love seeing our pendants hang from our Multi-Pendant Modern Chandeliers over a dining room table. If you have used our pendants, we'd love for you to share photos so we can feature them in future blog posts. Usethe hashtag #iheartnicheon Facebook, Twitter, and Instagram to post your images or send us a pin on Pinterest. We'll be keeping our eyes peeled for your projects!