Are you following Niche on Pinterest yet? Here are the top 5 modern pendant lighting pins that Pinterest users love to see from us!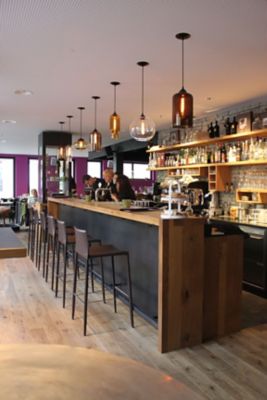 Our Pod, Pharos, Minaret, Bella, and Solitaire pendant lights hang over this restaurant's bar in Switzerland creating a warm and welcoming glow.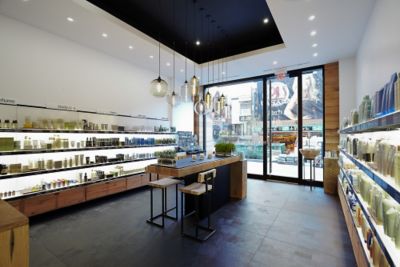 Another linear display of pendants holds our second most pinned ranking on Pinterest. This retail lighting cluster includes the Solitaire, Oculo, Bell Jar, Bella, Pharos, and Stargazer pendant lights.
Sticking to one pendant style is okay too, Pinterest folks! A collection of our Solitaire pendant lights floats over this restaurant counter in London.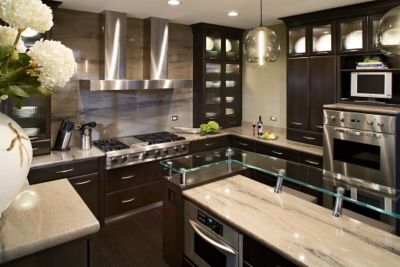 This sleek, streamlined kitchen is every bit as modern and high tech as it appears, but our Stamen pendant lights add a handmade and traditional appeal.
Tall, dark chairs, a long table, and a red carpet exudes a medieval atmosphere for this dining experience. The Aurora pendant lights are suspended above with a Linear-3 Canopy add the perfect modern touch.