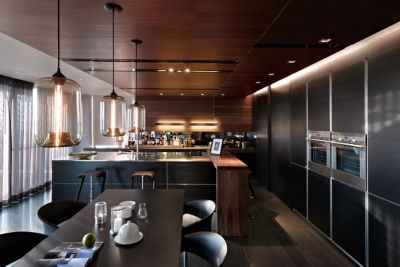 Architect Keng-Fu Lo chose three different Niche pendant lights to use throughout this home in Kaohsiung City, Taiwan. Our pendant lights are encouraged to be mixed-and-matched! Whether all in one place or spread out, our variety of glass shapes and colors are a timeless addition to any modern interior.
First up, our Pod pendants make a stunning trio of table pendant lighting. The sunlight that reflects off the cylindrical glass shape adds an element of irridescence to this dark kitchen space.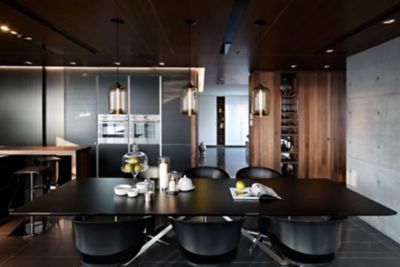 In the bedroom, our Pharos pendant lights also brighten up the walnut-wood walls and flooring. A little bit of greenery - both inside and out - complement the warm, Amber glass color, making this a cozy bedroom pendant lighting installation.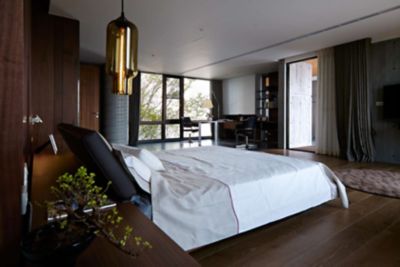 The Pharos pendant light makes another appearance in this home office (back right) and is joined by three Aurora pendant lights in Gray glass to complete the conference table's focal point.