Principal designer Alison Davin, owner of Jute Design, leads her business with 15 years' experience in fine arts and interior architecture. She boasts a sharp eye for one-of-a-kind furnishings and chic, bold, colorful style. Check out this brilliantly decorated space in San Francisco, California. It's easy to see the designer's love for design, light, and space, creating the perfect balance between the home and daily life.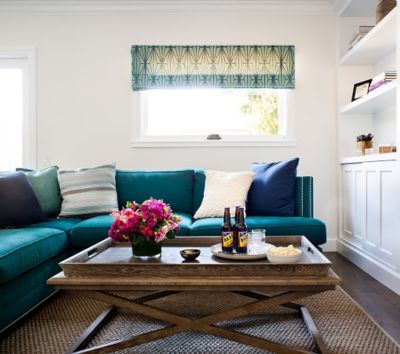 Davin's captivation with vibrant hues is evident in every room. The bright blues come together in all of the little details - the couch, valance, pillows - and echo throughout the kitchen. White walls and cabinetry create results that are energetic, clean, and crisp.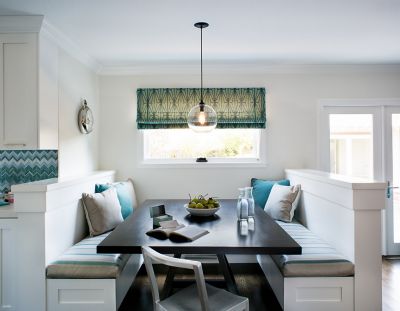 The rich teal colors make an eccentric statement and are also the perfect back drop for our Niche Solitaire pendant hanging above the cozy kitchen nook! The simplicity of our signature shape in our Crystal glass falls nicely in place, and adds another charming detail to this intimate gathering space.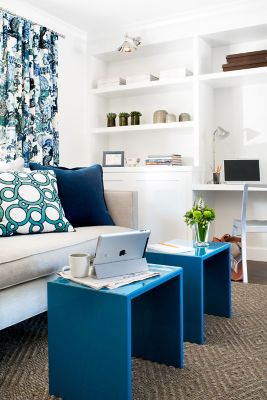 To ensure that you don't get mesmerized by this fantastic, geometric backsplash, we suggest you shop our classic Solitaire pendant, pronto!