Situated in the Seattle neighborhood of Magnolia, this modern home underwent a complete renovation on a limited budget. Rerucha Studio carefully chose materials that were economical but sustainable. "With a modest budget, you choose selectively. It's like an outfit, Prada shoes, and a Gap t-shirt is just fine — you do not need all Prada." We're excited to share this transformation with you, especially the kitchen, which includes hand-blown Niche pendants.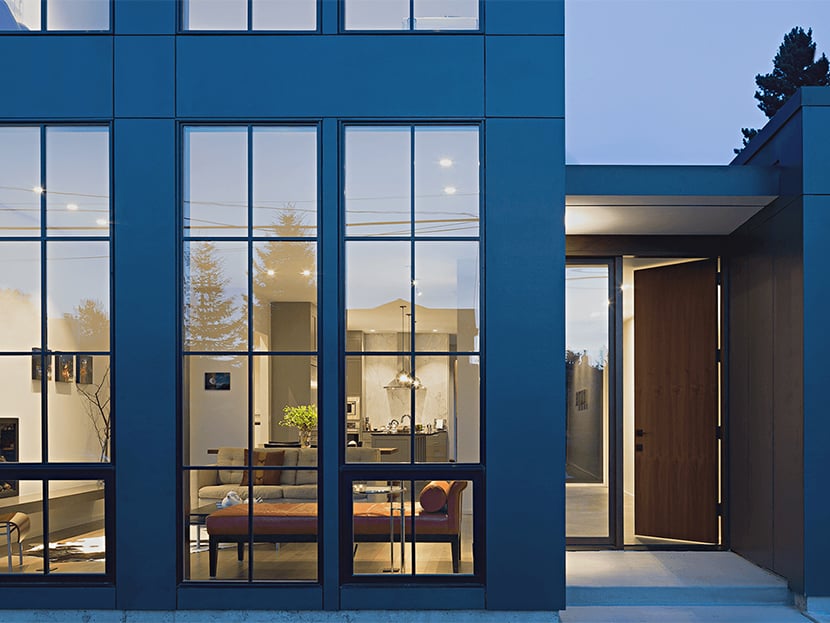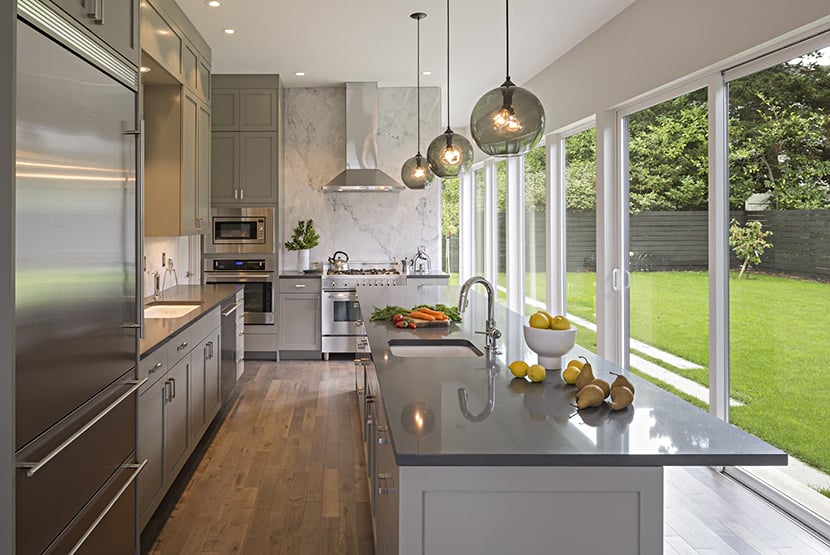 A trio of Binary pendants in Gray glass hangs above the kitchen island. The allure of the Binary pendant is the presence of two bulbs at the pendant's center, radiating rich, ambient light. The shape and color of the handmade glass shades enhance the space, which also fills with natural light through the sprawling sliding glass doors. Our Gray glass complements the neutral tones featured throughout the space, especially the marble slab backsplash and the stainless steel appliances.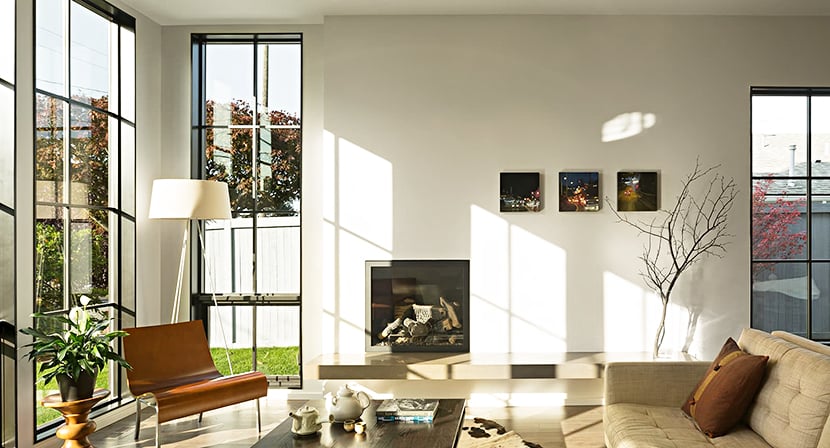 Whether you're a designer, architect, homeowner, or business owner, we would love to see how you incorporate Niche lighting in your projects! Send us your project information and awe-inspiring images for a chance to be featured on our blog and social media pages.