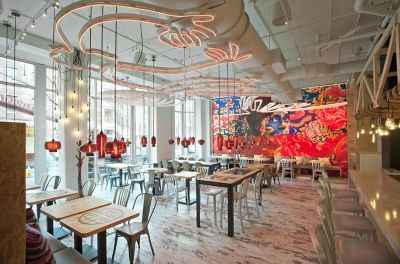 Capella Garcia Architecture is behind China Chilcano, a stunning restaurant in Washington D.C. that blends Peruvian, Chinese, and Japanese culture. Inspired by the fusion of the cuisines represented on the menu, the interior's design blends the cultures together too.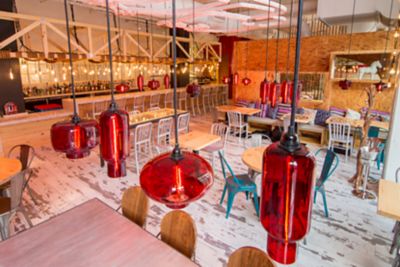 The bar and dining room evoke an industrial street-like feel, alive with the glow of overhead neon lighting sculptures that are reminiscent of the city lights outside. Paired with the neon's red radiance, the restaurant is full of Niche's Oculo, Pharos, and Stargazer pendant lights in Crimson glass above each table.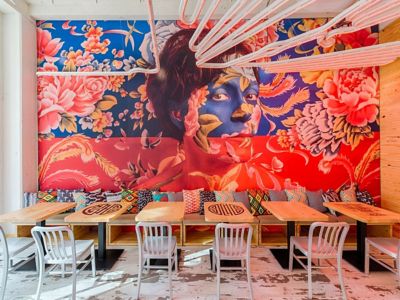 One end of the dining room features a stunning mural by Peruvian artist Cecilia Paredes, called Both Worlds that powerfully welcomes guests into the room, and matches the restaurant pendant lighting perfectly. You can also catch a feature on China Chilcano in Modern Luxury DC Magazine's April 2015 issue.