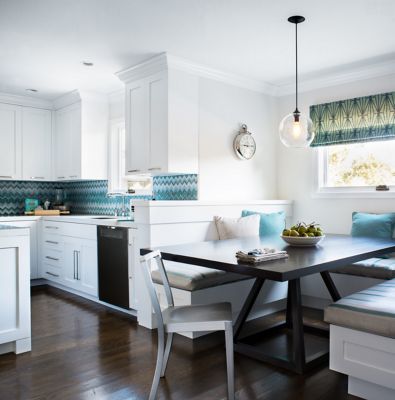 A teal zig-zag-printed backsplash and a complementary curtain set the accent color for this kitchen, so there's no need to go over the top with the breakfast nook lighting. One simple Solitaire pendant in Crystal glass does the trick!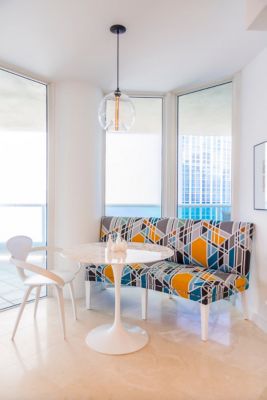 When it comes to pairing with patterns, our Crystal glass seems to to be the best bet. While it may lack color, it certainly doesn't lack timeless elegance. Above this Saarinen table and mid-century modern chair, the classic furnishings create a balance with the eclectic-patterned loveseat.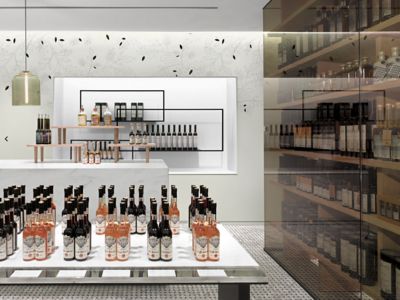 With a wide range of luxurious glass colors, there's likely to be a perfect match with your patterned backdrop. In this gourmet olive oil shop, pale green walls are layered with olive branch vinyl decals throughout the store. Niche's Bell Jar pendant lights in Smoke match the simple subtlety of the gray-green print.