Ta-Ze is a unique retail experience for the gourmet chef and food enthusiast alike. Designed by BURDIFILEK, this Toronto storefront's interior is clean, modern and tranquil, reflecting the purity of its olive oil products and the history of the brand.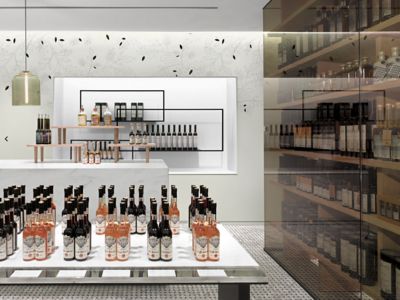 Light green walls are layered with olive branch vinyl decals throughout the store. Niche's Bell Jar pendant lights in Smoke match the simple subtlety of the gray-green background. The use of natural materials such as stone mosaic flooring, wood detailing and solid marble countertops reflect the freshness and authenticity of the products being sold.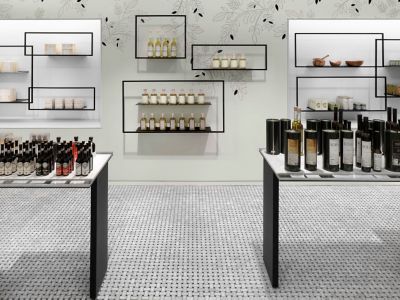 Much like the retail store lighting that gracefully levitates above the display tables, matte black powder-coated frames effortlessly float on the walls, showcasing the olive oil, olives, and vinegar. The careful design of Ta-Ze ensures that the beautifully merchandised products are constantly on display.