Team Niche is finally fully recovered from ICFF in May. We think. We already have the dates for next year laid out (May 14-17, 2016 if you really want to prepare yourself). But let's take a moment to focus on this excerpt from the June issue of Home Accents Today where the Pointelle Pendant was deemed HOT at ICFF last month!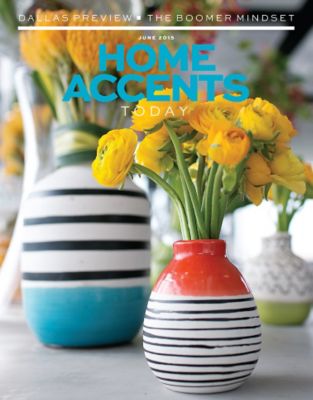 Home Accents Today's product editor, Tracy Bulla, compiled some favorites, combining an exemplary blend of American and international brands, and both established and emerging designers. As for the best in lighting, Niche's new Pointelle pendant made the cut! Tracy described our new series as "both edgy and elegant at once, with simple distinctive forms, and lush, translucent hues." We couldn't have said it better ourselves!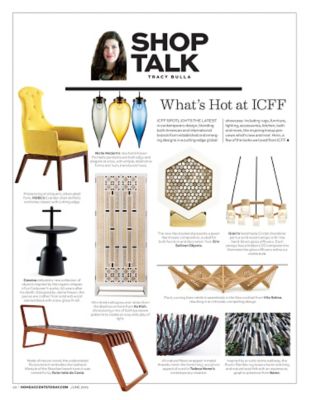 The Pointelle pendant is available in two sizes - Grand and Petite. Each comes in our signature glass colors - Crystal, Gray, Amber, Sapphire, Opaline, and Effervescent, as well as new textured Crystal options - Optique and Torrent. You could get just one, but they look fantastic clustered together. Shop now!