With the help of MBA Design Group and Edwina Glen, this stately home in Melbourne, Australia recently underwent renovations to accommodate a family of four looking to create new memories. The result is a highly personalized space that is both sophisticated yet functional. With contemporary designs featured throughout the carefully styled residence, a trio of Niche modern dining room pendant lighting is the perfect addition to this unique project.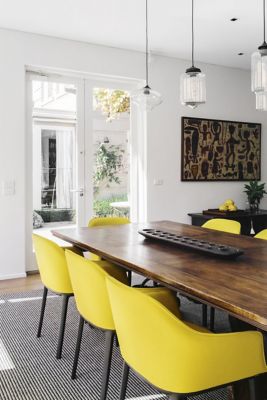 Our Pharos, Turret, and Stargazer pendants in Crystal glass hang from individual junction boxes above the dining room table. The generous-sized space captures natural light throughout the day, and our pendants offer a beautiful balance with their bright glow. Our signature Crystal glass brings vitality to the space and adds to the clean aesthetic achieved by the white interior.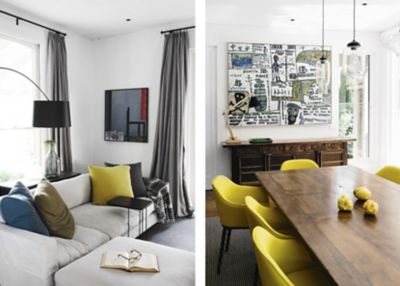 The bold yellow accents found throughout the space enhance the overall atmosphere, adding to the brightness in the well-lit room. The contemporary art and vintage furniture also enable the homeowner's personality to shine through.