Spearheaded by Gabriela Gargano, the New York City-based firm Grisoro Designs Interiors creates modern yet eclectic spaces that layer clean design with unique elements. Gargano's latest project features Niche handmade pendant lights, which we discovered when she tagged us in a picture on Instagram. We're so glad she did, otherwise we wouldn't have been able to see the stunning result. Have you used Niche pendants and want to be featured on our blog? Tag @nichemodern and #iheartniche on Instagram or send us your awe-inspiring images here.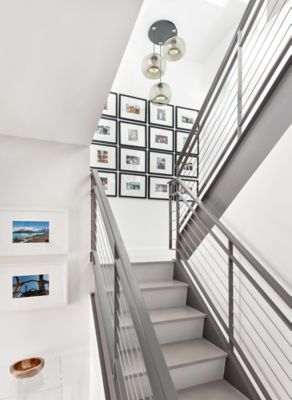 A cluster of three Stamen pendants in Smoke glass hangs from a Circular Canopy. Our luxurious handmade modern pendant lighting offers a simple way to enhance your stairway, as seen here. Hanging from varying drop lengths, the pendants' cascading effect helps to visually define the space and seamlessly guides both homeowners and guests to their destination. Our signature Smoke glass complements the cool tones featured throughout the neutral interior while providing an added bit of color to the mostly white and gray palette.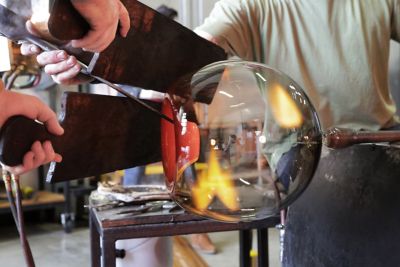 Gargano purchased these Stamen pendants at Niche's last Factory Sale. You can find pendants for your next project at our upcoming Spring Factory Sale. Don't miss your chance to save 50-80% on our factory samples and seconds when we open our Beacon, NY studio to the public on Mother's Day weekend. We only do this twice a year — don't miss it!
Modern Lighting Project Details
Project Name Nolita Triplex
Location New York, New York
Interior Designer Grisoro Designs
Construction Ecostruct LLC
Photographer Regan Wood Photography
Products Used Stamen pendants in Smoke glass