Located in Las Vegas, Nevada, Yolos Mexican Grill offers modern cuisine in a vibrant, colorful atmosphere. The playful, yet sophisticated setting is the perfect environment for Niche handmade restaurant pendant lighting.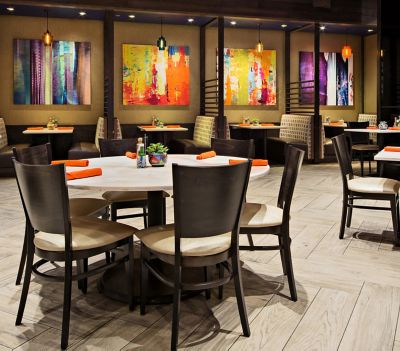 Handmade Axia pendants in Amber, Condesa, Chartreuse, and Clementine glass hang above each dining booth. The single pendant light adds illumination and intimacy to each table, creating a warm environment for guests to enjoy their meal and one of Yolos' fresh fruit margaritas. The bright glass colors complement the abstract paintings that adorn each sitting area as well as the table settings.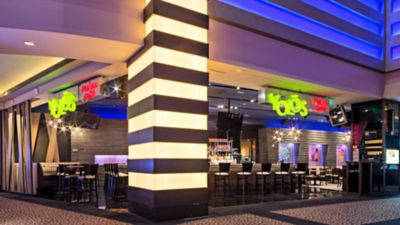 The Axia modern pendant is part of the Crystalline Series which embraces bold colors and defined angles but never strays far from Niche's core, signature design principles of simplicity and elegance in modern lighting. Whether you hang one pendant or group the four silhouettes together, you will certainly create an impactful and colorful modern lighting display.
Modern Restaurant Lighting Project Details
Project Name Yolos Mexican Grill
Location Las Vegas, Nevada
Products Used Amber Axia, Condesa Axia, Chartreuse Axia, Clementine Axia