You've got to hand it to our neighbors across the pond. The British elegantly balance a voracious appetite for progressive design whilst remaining proudly devoted to their heritage. Enter Coach House, the 6,000-square-foot sprawl of a restaurant and café contained at Hatfield House, one of Britain's most historic sites. Our Pharos glass shades are arranged into the seven-pendant stunner at the focal point of the café.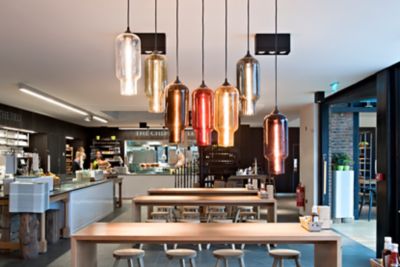 Designed by Brendan Heath of SHH Architecture and commissioned by Lord Salisbury himself, the transformation of the nineteenth century structure offers innovative food and drink while honoring the building's old bones. Against the blond wood and exposed brick of the bakery area, our Pharos pendant lights are suspended close enough over tabletops to illuminate patrons' idyllic dining. The only Yankees amidst a full house of Union Jacks, our hand-blown lights were an 'exception' selected by Heath himself, whom described the pendants as 'simply the best product for the space.'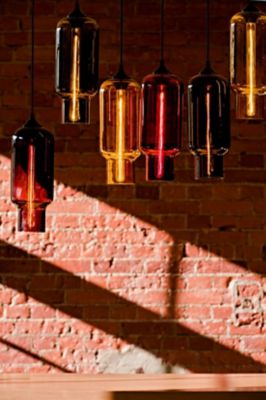 We at Niche are humbled to have our lights featured in such a cracking establishment recently crowned 'Best Café & Fast Food' by the Restaurant and Bar Design Awards of 2012. Cheers!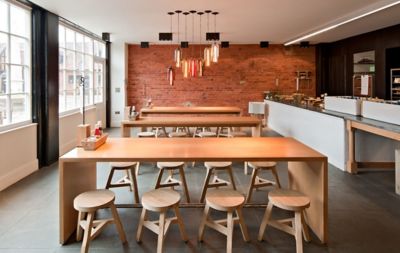 Modern Lighting Project Details
Project Coach House at Hatfield House
Location Hatfield, Hertfordshire, United Kingdom
Designer SHH Architecture