Trini Design, a comprehensive interior design service focusing on residential and commercial projects in the New York metropolitan area, completely redesigned and renovated this 1,900 sq. ft. loft in Long Island City. Trini, who designs with a holistic approach, ensures that all the architectural elements, furniture, and accessories in a space coexist harmoniously. This open space, which incorporates Niche's modern kitchen lighting,earned a spot in the Interior Design magazine's "Best in Residential Architecture and Design" book.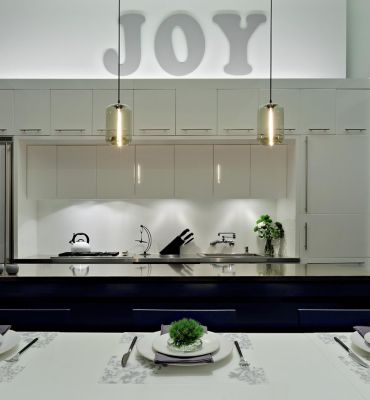 Niche's Pod pendants in Smoke glass hang above the kitchen island, adding a timeless touch to the modern interior. This silhouette and color choice instantly makes the space elegant and sophisticated. Our signature Smoke glass complements this neutral color scheme, contributing to the balance of cool and rich tones in the conjoining living room.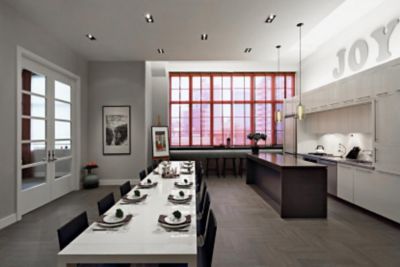 These two pendants also provide additional light when the sun trickles in through the wide kitchen windows. With high ceilings that give depth to the space, our long cord lengths help to elongate the loft even more. Learn more about kitchen island lighting options.