Riverstone Holdings LLC is an energy and power-focused private investment company located in New York City. The company conducts buyouts and growth capital investments in the exploration & production of the petroleum, oilfield, power and renewable energy industries. Their office interior, designed by Ted Moudis Associates, conveys the investment company's purpose through thoughtfully chosen materials. Exposed stone, concrete and wood, and alpine-inspired wall accents, art, and photography are reminiscent of the industries that Riverstone Holdings LLC represents.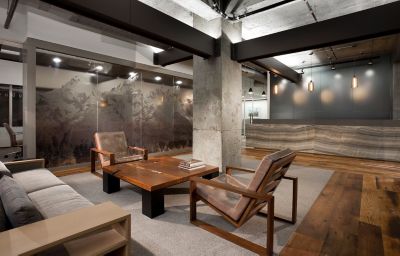 Ted Moudis Associates designs corporate and retail interiors that provide sustainable environments and flexible workplace solutions built for longevity, productivity and enjoyment. Comfortable, collaborative spaces, like the one pictured above, result in a hands-on approach to the staff's communication and connectivity.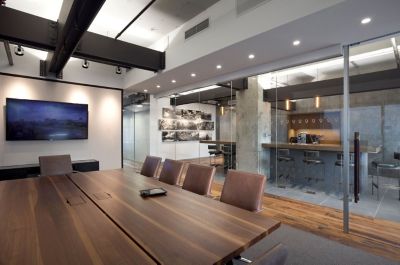 As part of the tastefully curated design, including Niche's Bella modern pendant light was a perfect fit in multiple locations within the office, such as at the front desk and kitchenette counter. The Bella lends itself beautifully as office pendant lighting where linear repetition is appropriate for clean, high-impact corporate spaces.