We hope to see you at our Factory Sale this weekend in Beacon! The sale falls on Beacon's Second Saturday which is a citywide celebration of arts, music, and culture. There are all sorts of events happening that you won't want to miss. Here are a few you can check out while you're in town on Saturday, June 11th.
Where Dia:Beacon, 3 Beekman Street
When 2pm
What Dia:Beacon's gallery talks aim to discuss a single artist or exhibition on display in a one-hour walkthrough led by internationally recognized curators, historians, and writers. This Saturday's Gallery Talk is hosted by Hudson Review editor Paula Deitz and will discuss work by contemporary artist Michael Heizer. The Gallery Talk is free with museum admission.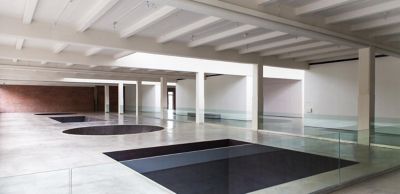 Citywide Yard Sale
Where City of Beacon
When 9am - 3pm
What "One person's trash is another person's treasure." Walk around Beacon's quaint, residential streets and participate in Beacon's citywide yard sale. Who knows what you may find!
Where Artisan Wine Shop, 180 Main Street
When 3pm - 6pm
What In honor of the sixth annual Cider Week, a Hudson Valley local and regional event celebrating the American craft cider renaissance, Artisan Wine Shop is hosting a cider tasting in their Main Street storefront.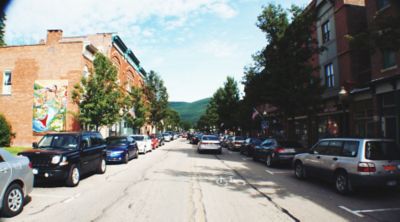 Live Music
Where Max's on Main, 246 Main Street

Town Crier, 379 Main Street
Chill Wine Bar, 173 Main Street
When 9pm
What Beacon's got talent, and these local restaurants and bars want you to see it! Cover duo Rhythm and Jules will be at Max's, jazz ensemble The Mike Stern Trio will be performing at the Town Crier, and band Rio de Samba will be playing at Chill Wine Bar.
Gallery Opening Receptions
Where 3B Art Gallery, 458 Main Street
BAU Gallery, 506 Main Street
Clutter Gallery, 163 Main Street
Matteawan Gallery, 436 Main Street
Catalyst Gallery, 136 Main Street
When 6pm - 9pm
What Gallery-hop the night away and feast your eyes on art made by local and regional artists from painting, sculpture, photography, drawings, multimedia installations and more. Receptions at the galleries listed above include both solo and group exhibitions.