Don't let the winter blues get you down! There's still plenty to do this weekend during Beacon's Second Saturday!
What: Visitors to Beacon's contemporary art museum Dia:Beacon are invited to participate in a full day of special programs such as collection tours, gallery talks, and other activities. All programs are free with the price of admission. Residents of Columbia, Dutchess, Greene, Orange, Putnam, Rockland, Sullivan, Ulster, and Westchester counties receive free admission with identification.
Where: 3 Beekman Street
When: 11am - 4pm
What: The Beacon Artist's Union presents 131 Hue, an exhibition purely based in color from 12 artists.
Where: 506 Main Street
When: 6pm - 9pm
What: Every Saturday night, Chill Wine Bar hosts a jazz band performance and this Saturday is no different! Come in to warm up but stay to chill out with local Beacon group, the Judith Tulloch Band.
Where: 172 Main Street
When: 5pm - 8pm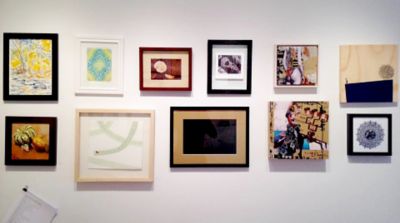 What: Extended for another week, the Catalyst Gallery has been home to 150 pieces by local artists, all priced to sell, for the last month. Catch the closing reception on Second Saturday to enjoy the art and light refreshments.
Where: 137 Main Street
When: 5pm - 8pm
What: Photographers Mary Ann Glass and Galina Krasskova present their work in iEurope: Strange Beauties, a unique exhibition featuring iPhone photography of Baroque churches, pilgrimage sites, and ossuaries in Europe.
Where: 172 Main Street
When: 5pm - 8pm