Don't let the frigid February chills keep you indoors! Warm up by walking around town to see what's happening this weekend during Beacon's Second Saturday!
What: Dia:Beacon's Gallery Talks focus on work by a single artist in a one-hour walkthrough lead by curators, art historians, and writers. This Saturday, learn about the work of Blinky Palermo, a German abstract painter, in a talk hosted by art history doctoral student Matilde Guidelli-Guidi. Gallery Talks are free with admission to the museum.
Where: 3 Beekman Street
When: 2pm, museum hours 11am - 4pm
2. Valentine's Pop-Up Shop
What: Join local makers Marisa Lomonaco, Helen Michelsen, and Diana Mae Flowers for a Valentine's Day pop-up shop at Main Street boutique Reservoir & Wood. It's a great time to pick up handmade jewelry, fragrances, and floral arrangements for your sweetheart at the last minute!
Where: 460 Main Street
When: 2pm - 6pm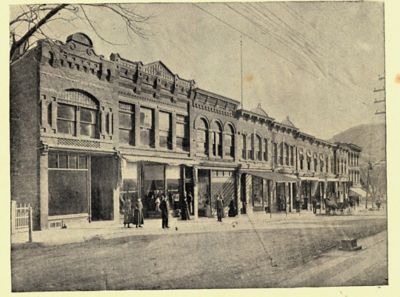 3. East End of Main - A Journey Into the Past
What: 3B Art Gallery at Beacon Bath & Bubble will host an exhibit of vintage photographs from the Beacon Historical Society. The display will take you back in time to the early 20th century when the east end of Beacon's Main Street was called the village of Matteawan, highlighting storefronts and factories, the railroad, and more.
Where: 458 Main Street
When: 6pm - 9pm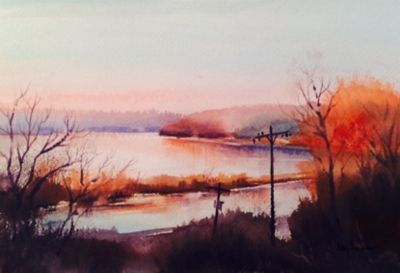 What: Local watercolor painter Betsy Jacaruso presents her exhibition Aqua Essence at the RiverWinds Gallery. Jacaruso has always been transfixed by the natural beauty of the mountains and river that comprise the Hudson Valley. Take a look at her painterly renditions of the region's most breathtaking views from the warm comforts of the gallery.
Where: 172 Main Street
When: 5pm - 8pm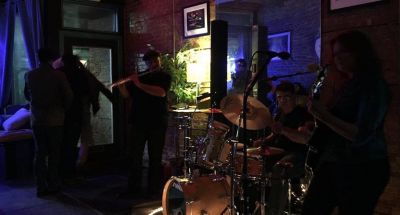 What: Join local jazz quintet Rio De Samba at Chill Wine Bar for a night of jazz, dancing, and drinks with your Valentine's date!
Where: 173 Main Street
When: 8:30pm