Niche's Crystalline Series embraces playful colors and defined angles, but never strays far from Niche's core, signature design principles of simplicity and elegance in modern lighting. Consisting of the Axia, Calla, Delinea, and Trove pendants, the Crystalline Series is blown by hand with love in New York. We recommend grouping the Crystalline's four silhouettes and lush colors for maximum impact. Here are three inspirational interiors for your modern Crystalline pendant lights.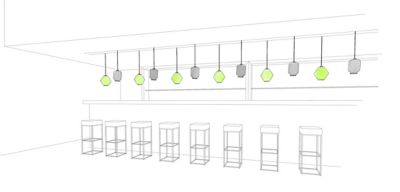 1. Modern Bar Lighting
Make a bold statement with bright modern bar lighting. Use a double track system to hang your handmade glass pendants from varying drop lengths. Pair Niche Trove and Calla pendants in an alternating order and color scheme to create a contemporary display.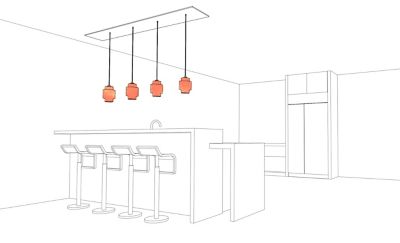 2. Modern Kitchen Lighting
A Linear-4 Modern Chandelier with Clementine Axia pendants makes a statement above a kitchen island or counter. The Linear-4 Modern Chandelier allows you to easily combine any four light fixtures, making this the perfect canopy to group together all of the pendants in the Crystalline Series. The color and drop length are up to you, making each installation unique. We offer an array of Multi-Pendant Chandelier options to hang anywhere from 2 to 9 pendants. View our Linear, Circular, and Pack Chandeliers now!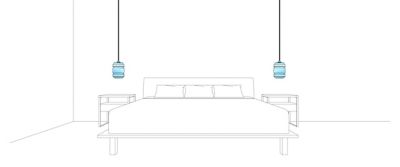 3. Modern Bedroom Lighting
The Delinea pendant in Condesa glass makes for a perfect bedside accessory when attached to individual junction boxes. This installation allows each pendant to lightly float above end tables, bringing balance and symmetry to the space. Learn more ways to hang multiple Niche lights for your next Crystalline pendant installation.