Designed by Ole Sondresen Architects, this TriBeCa home is greatly influenced by the material detailing and structural and spatial concepts. The open floor plan joins the living room and kitchen, which both feature Niche handmade glass lighting.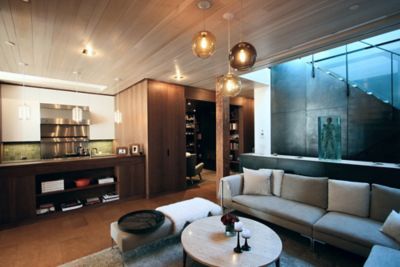 In the living room, a cluster of Niche Solitaire pendants hangs in the center of the space. The combination of Amber, Smoke, and Chocolate glass complements the interior's rich palette, including the walnut cabinetry and cork flooring. The luxurious glass colors bring warmth to the space and create an inviting atmosphere for the homeowners and their guests to gather. The Solitaires hang from a white cord set and white ceiling canopy, which help connect the pendants to the light-toned wood ceiling panels.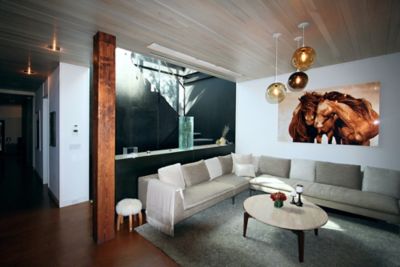 In the kitchen, a trio of Niche Pod pendants in Crystal glass adorns the island. The Pod modern pendant light funnels light delicately through its long, cylindrical shape and is finished with our dramatic, signature inward curvature of the Stamen and Aurora. Are you looking to incorporate multiple pendants in your home? Try using one of our Linear Modern Chandeliers. They display a sleek line of modern pendants to create a unique contemporary chandelier above any table, countertop or kitchen island.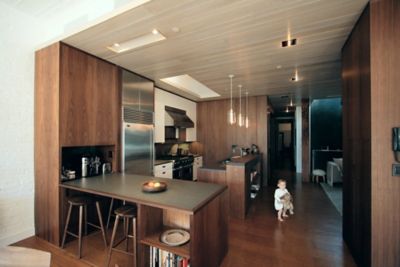 Modern Lighting Project Details
Project Name Sohn Residence
Location TriBeCa, New York
Architect Ole Sondresen Architects
Products Used Amber Solitaire, Smoke Solitaire, Chocolate Solitaire, Crystal Pod