Every day, Pantone — the world-renowned authority on color — announces their "Color of the Day." Each shade serves as an expression of mood and attitude. Today's "Color of the Day" is Winter Green, a "larger than life" green hue that represents creativity and assuredness. This isn't the first time that Pantone has chosen to showcase a Green shade — their 2017 "Color of the Year" is the refreshing and revitalizing Greenery. Niche's Jade pendant lights perfectly match Pantone's daily and annual selection.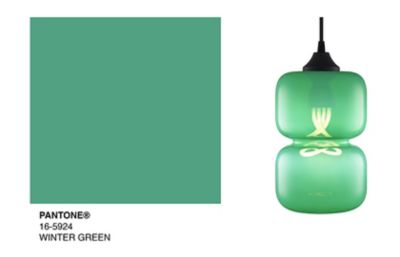 Our Helio and Pinch pendants are available in a Chroma color palette, which features our Jade glass option. The Chroma colors encompass bold and luxurious hues that brighten any space. The opaque colors look beautiful on their own, in multiples, or when paired with their translucent counterparts in the Prisma collection. Start shopping all of our Jade colored pendants now and add a burst of brightness into your life!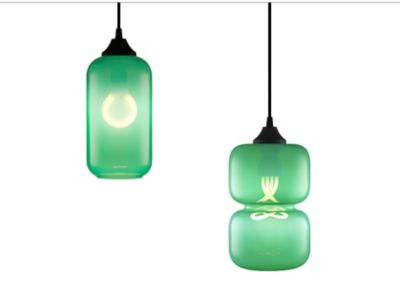 Seeing Niche's Jade colored glass and other green pendant lights in person is a great way to decide what will work for your project. It's easy to order glass color samples from Niche. Select three or five colors to have delivered right to your door.