Every day, Pantone — the world-renowned authority of color — announces their "Color of th Day." Today's "Color of the Day" is Bright Chartreuse, a green-yellow hue that represents creativity, capability, and love. Pantone has consistently chosen green shades to represent expression of mood and attitude. Last month, their "larger than life" Winter Green color was selected for the daily showcase, and their 2017 "Color of the Year" is the refreshing and revitalizing Greenery. Niche's Chartreuse pendant lights perfectly match today's color selection as well as their annual one.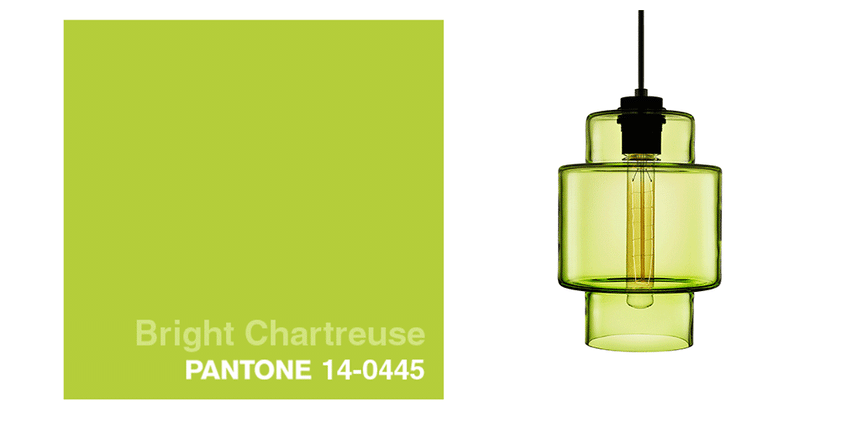 The four pendants that make up the Crystalline Series — the Axia, Calla, Delinea, and Trove — are available in Chartreuse glass. The Crystalline Series consists of playful, fresh colors like this bright green shade. You can view them all while you start planning your next project.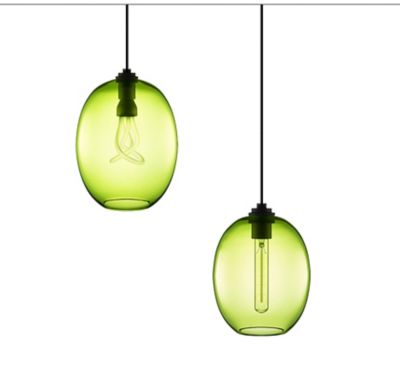 Our Ellipse Grand and Petite pendants, Helio Prisma pendant, and Pinch Prisma pendant are also available in Chartreuse glass. Start shopping all of our Chartreuse pendants now and add a burst of brightness into your life!