We're absolutely delighted to have been one of the modern lighting designers chosen for this spectacular architectural build by an award-winning firm, Bates Masi Architects, out of Long Island. The home was constructed on an old peach farm, designed for a British family during their summer vacations. Attention was focused on preserving the integrity of the old plot by providing the space with open views large enough to absorb the expanse of the land surrounding. The interior of the space is wide open and immaculate, a suitable setting for the simple nature of our delicate hand-blown pendants and the incandescent light they produce.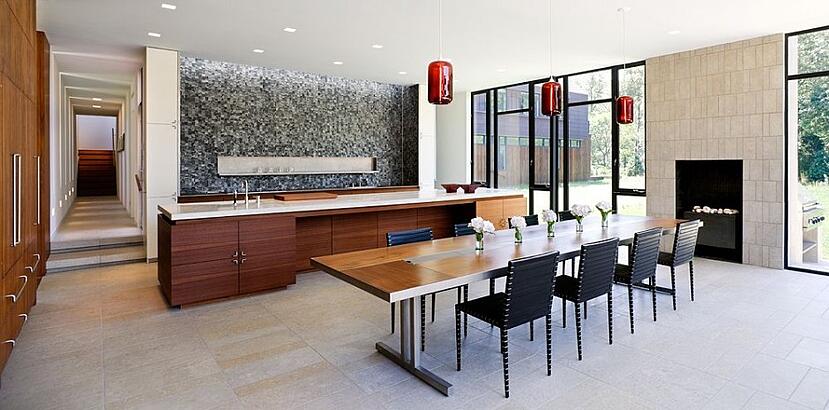 In the open kitchen and dining room, a trio of Pod pendants in Crimson glass hangs above a custom table. The luxurious color of our Crimson glass complements the rich wood featured throughout the interior and emits an intimate glow over the residents and their guests as they enjoy each other's company.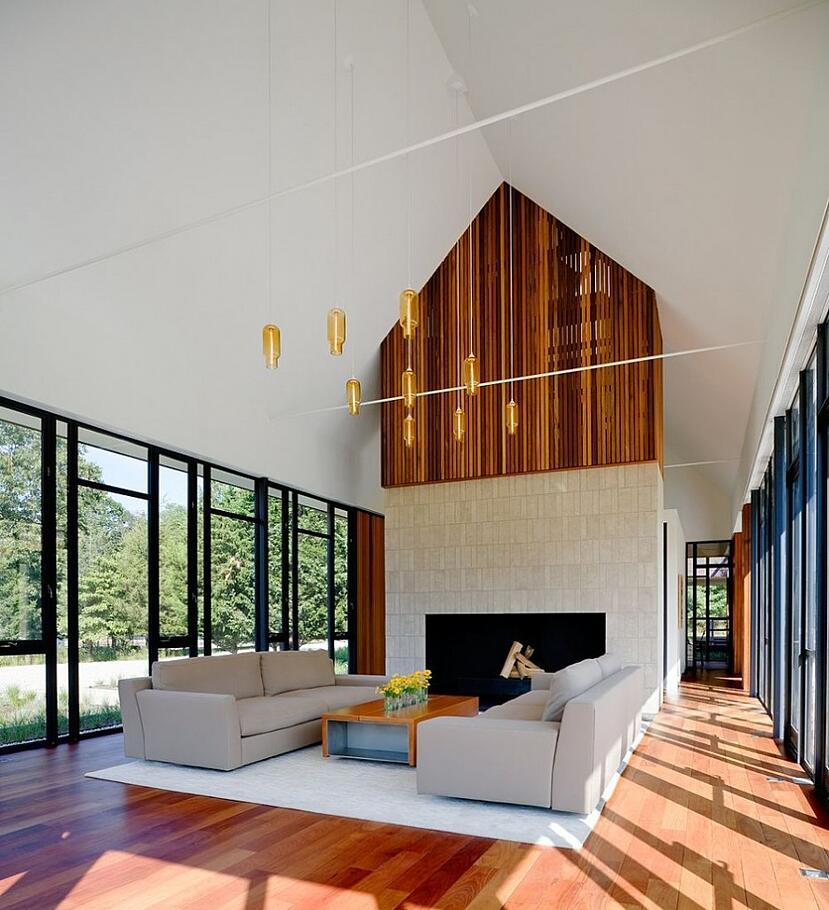 In the living room, nine Pharos pendants in Amber glass hang above the cozy seating area. The honey-colored hue of our signature Amber glass brings additional warmth to the bright space. Floor-to-ceiling windows allow natural light to stream in; a soft glow from the sleek Pharos silhouette provides a subtle glow once the sun has set over this Long Island property.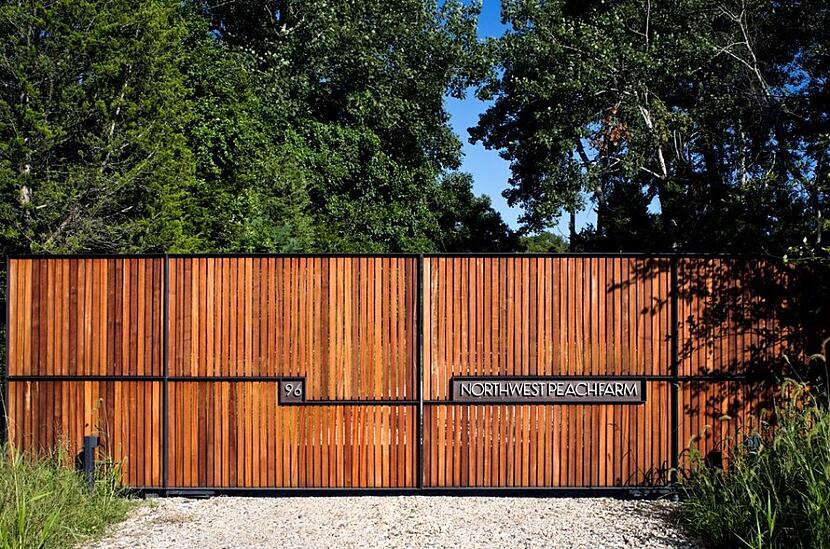 MODERN KITCHEN LIGHTING PROJECT DETAILS
Project Name Northwest Peach Farm
Location East Hampton, New York
Designer Bates Masi Architects
Photographer Michael Moran
Niche Products Featured Pod pendant in Crimson glass and Pharos pendant in Amber glass