Recognized for their exceptional craftsmanship, Australian construction firm Residential Attitudes has redefined "multi-family home" with their ultramodern house located in Perth, Western Australia. The design is fluid in its effort to create a space that is both indoors and outdoors.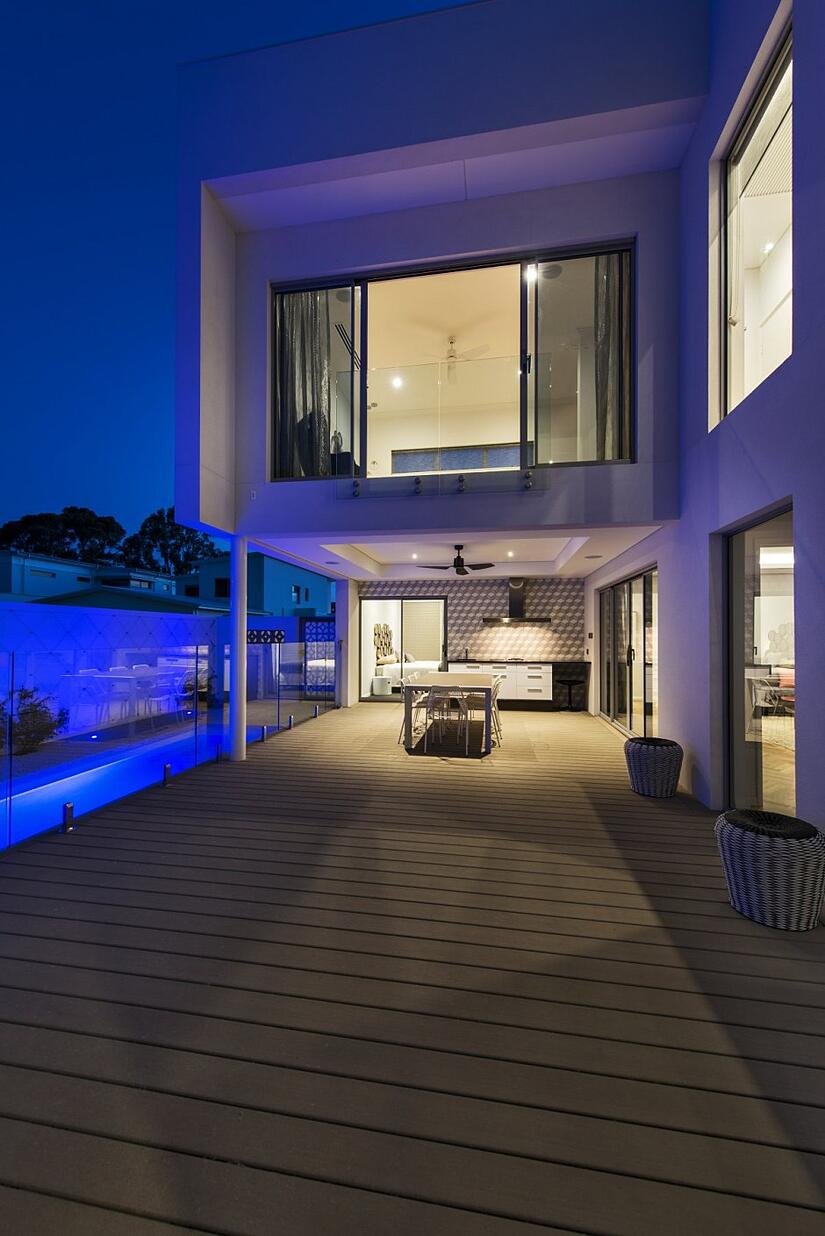 The lower level features sliding doors facing outside in practically every room while the upper level presents an open centre. Residential Attitudes', "The Empire" exemplifies the quintessential principles in modern design. With an exterior that defies all laws of symmetry, this house is undeniably unique.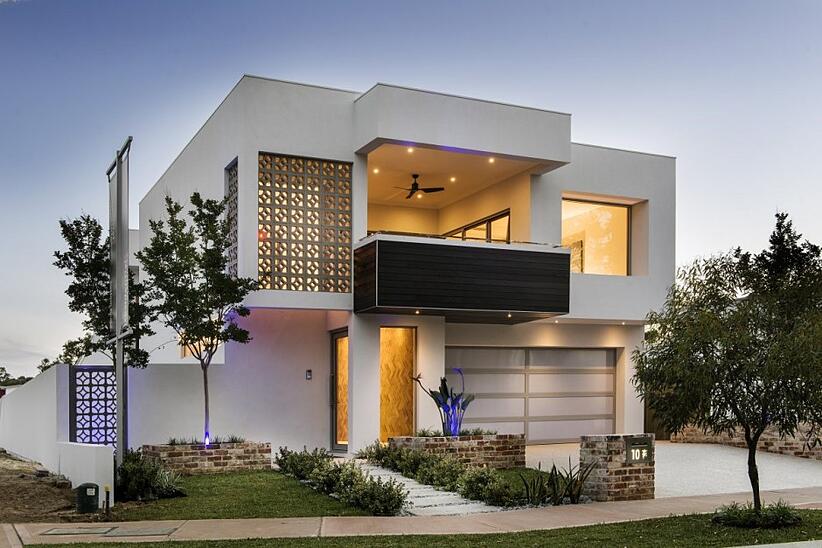 Sunlight shines through the concrete cutouts in the breeze blocks that make up a portion of the upstairs façade revealing a sneak peak of five Niche Pendants inside. Situated above the staircase are a collection of three Turrets, one Pharos, and one Oculo. As the inside reiterates the all-white exterior, the Rose and Crimson pendants give color to the space.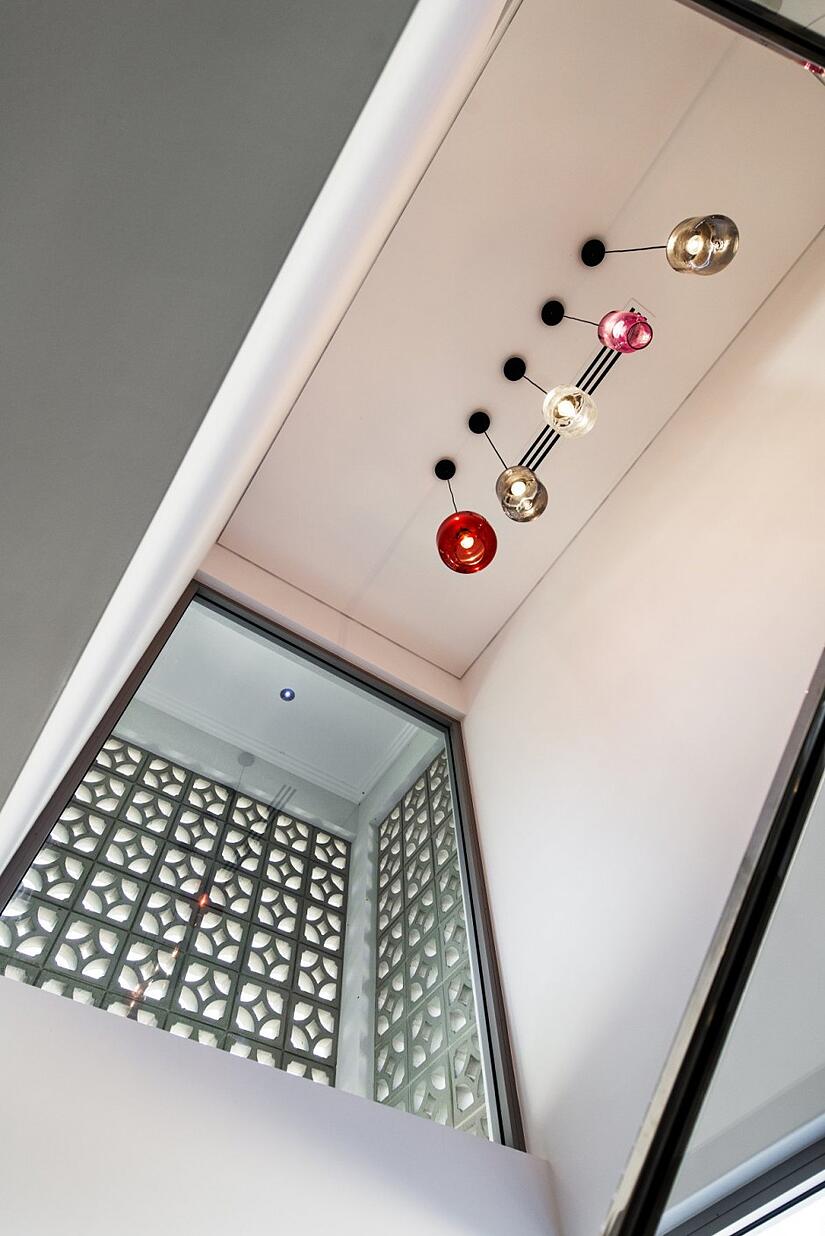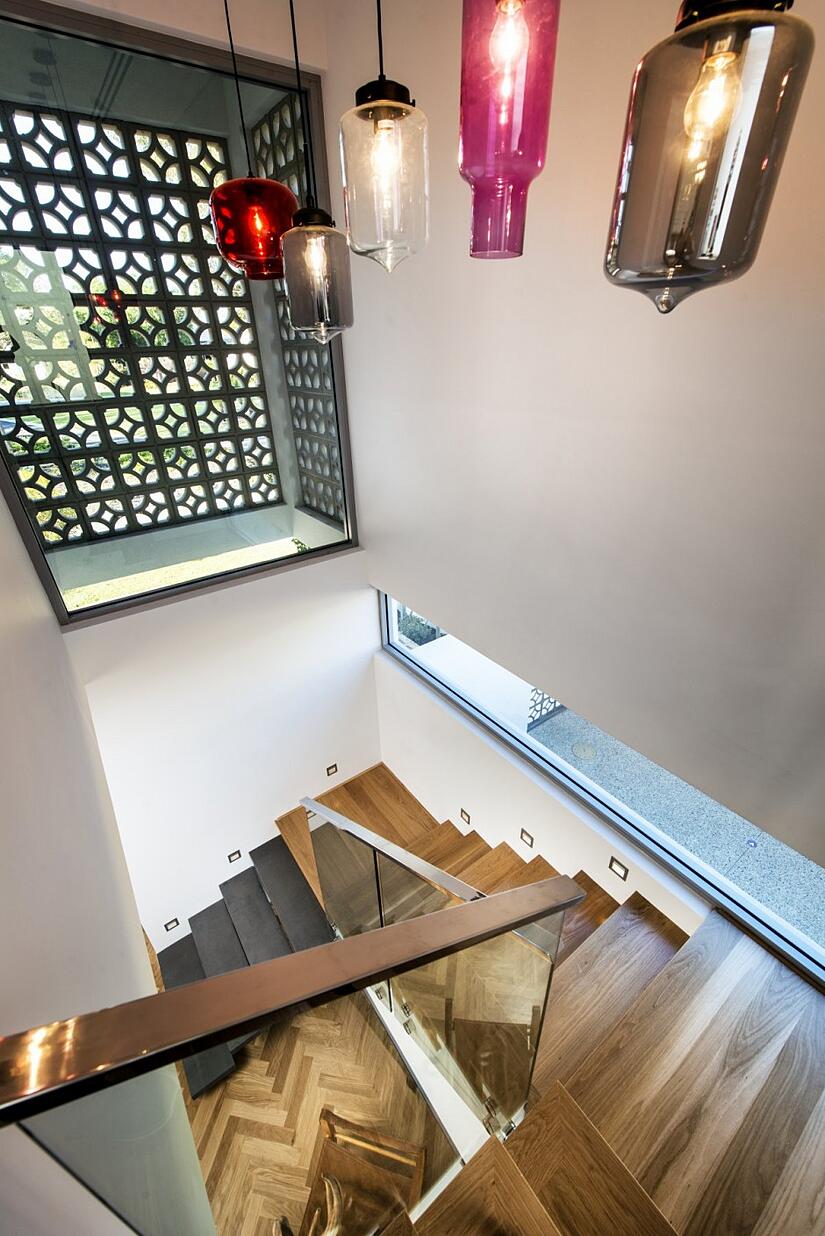 Photos Courtesy of Residential Attitudes. Click here to view additional images of this project.