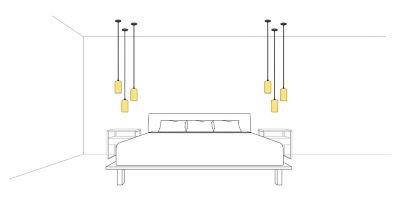 All Niche pendant lights come equipped with an individual ceiling canopy. This allows for installation directly into a standard junction box. Selecting multiple pendant lights, whether it's 2, 3 or more, can help visually define your space. Each pendant light will require a separate junction box but the 5" ceiling canopy provides a subtle look that works with multiple pendants.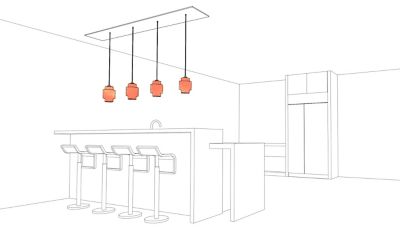 In the event you are hanging multiple pendant lights in one area, you may want to consider our Multi-Pendant Canopy options. Available in three formations - Circular, Linear (pictured above), and Pack, these lighting canopies make it just as easy to hang multiple pendant lights too. Looks complicated, but only one electrical junction box for the entire Multi-Pendant Canopy fixture is needed! Be sure to have an electrician help you with these installations.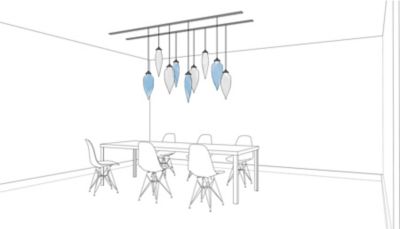 Track lighting allows you to hang multiple pendants with the freedom to move and position the lights anywhere along the track grooves. Ask your electrician about installation options. Niche pendants are compatible with Halo, Juno and Lightolier line voltage track systems. Niche can provide Halo compatible track connectors which your electrician can wire at the desired height.