How high or low a pendant hangs from a ceiling determines the mood of the space. Take a clean and functional table setting to a warm and romantic feeling just by lowering the pendant light. Calculating the height of a pendant is simple.
Calculating Pendant Height Over a Countertop
Ideally, pendants should hang from 30-40" over a countertop to allow space for functionality. In the kitchen below by Clean Design Partners, Stamen pendants in Gray glass provide enough room to prepare and eat a meal, creating a light and airy space.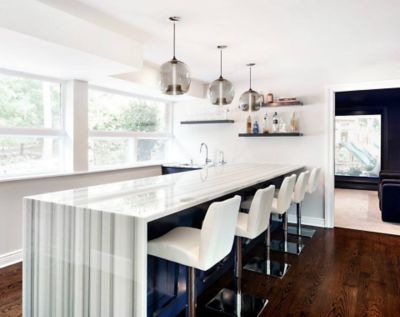 Calculating Pendant Height Above a Table
Dining room tables allow for more intimacy, thus you can hang pendants a bit lower, between 28-32" above the tabletop. This brings the eye down and gives central focus to the table. SPG Architects paired the Stamen modern pendant in Plum glass, as well as other silhouettes and glass colors, to bring romance to the table. Pendants cascade and taper at the bottom to mimic a shower of warm light.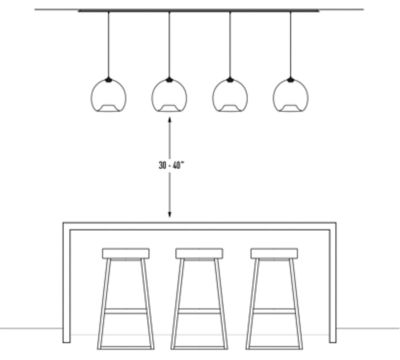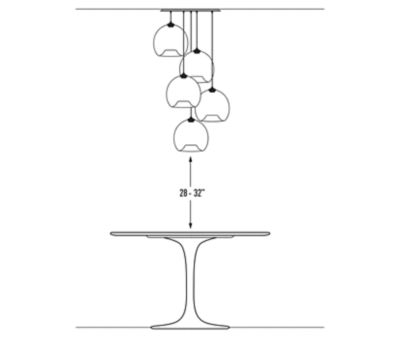 Need more help deciding how low you can go? Reach out to our sales team!