We've compiled a list of our top six favorite hotel lighting installations featuring Niche pendant lights and modern chandeliers. Take a look at what we chose!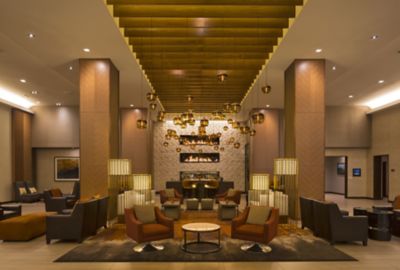 This chic hotel lobby in Denver, Colorado features a dazzling display of our Encalmo-Stamen pendant lights in our Chocolate-Amber glass combination.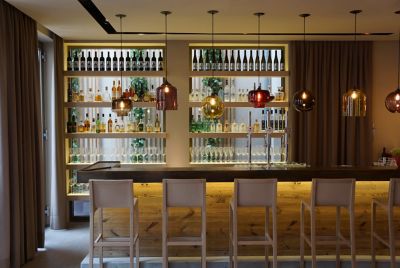 The bar at this Austrian hotel shows off our Oculo, Bell Jar, and Solitaire pendant lights.
This destination in Atmore, Alabama has a warm, welcoming, and luxurious lobby full of Crystal Minaret pendant lights.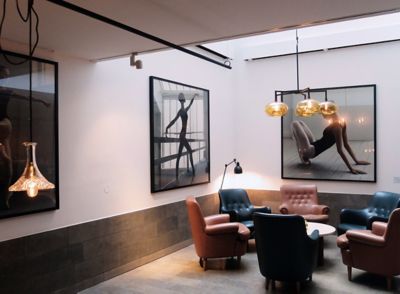 The Quill 5 Chandelier with Aurora glass in Amber is carefully paired with the table's wood grain to bring life to this gray-toned dining room in Stockholm, Sweden.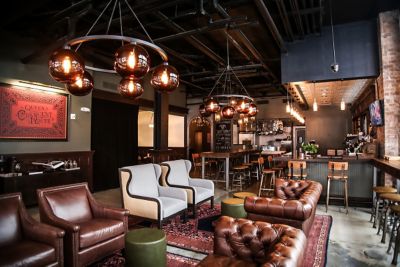 Located in the heart of New Orleans, this hotel lounge nods at the historical significance of the building while utilizing contemporary accents like our Sola 36 Chandelier with Chocolate Solitaire glass.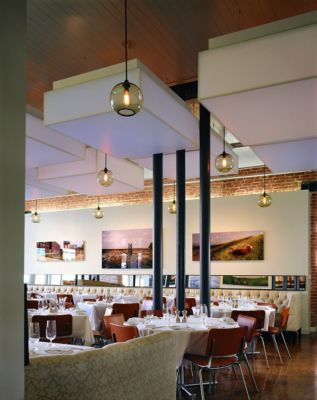 The 21C Museum Hotels are popping up in major cities across the U.S., but this one in Louisville, Kentucky takes the cake with our Smoke Solitaire pendant lights adorning the restaurant's dining area.