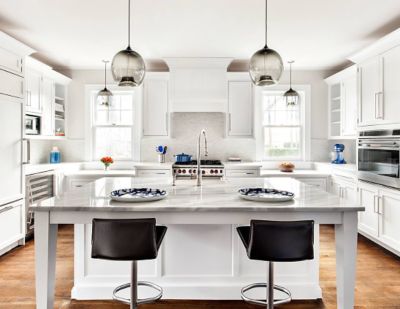 1. Neutral Kitchen Island Modern Lighting
This kitchen by Clean Design Partners uses Niche's signature Stamen pendant lights in Gray glass to keep their space neutral and subdued, but we think the Stamen pendants are the stars of the show. Using black accents to play off of the Gray glass create a monochromatic palette. A complex silhouette, like the Stamen pendant, hangs beautifully in neutral tones like Crystal or Gray glass colors for a simple, yet sophisticated style. Take a closer look into this modern kitchen.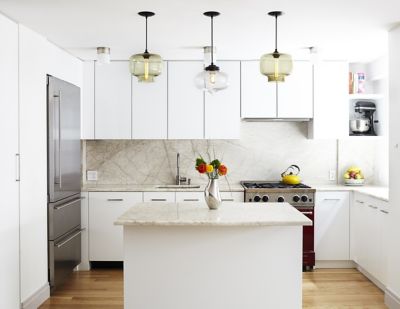 2. Mix & Match Kitchen Island Modern Lighting
Lauren Rubin Architecture's white kitchen showcases a Minaret pendant light in Crystal glass bracketed by two Oculo pendants in Smoke glass. Mixing shapes and colors are a great way to make patterns and give complexity to an otherwise minimalist space. Get all the details on this project in Greenwich Village.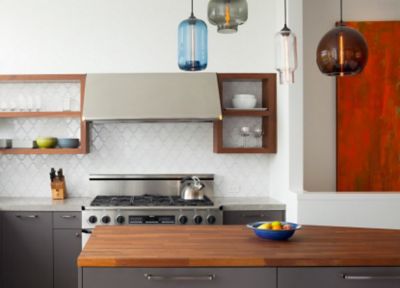 3. Colorful Modern Kitchen Lighting
Hanging the same glass shape in multiple colors creates a unified group of pendant lights. In this San Francisco kitchen, a variety of pendants are clustered to expand the space's color palette into deeper hues.
Want more inspiration? Check out other ways to light up your kitchen island!