Last month we featured Niche's signature Stamen pendant. This month, we are featuring a complementary design that draws the eye's attention in any setting. With a vivid array of color options to choose from, the Aurora pendant charms and delights.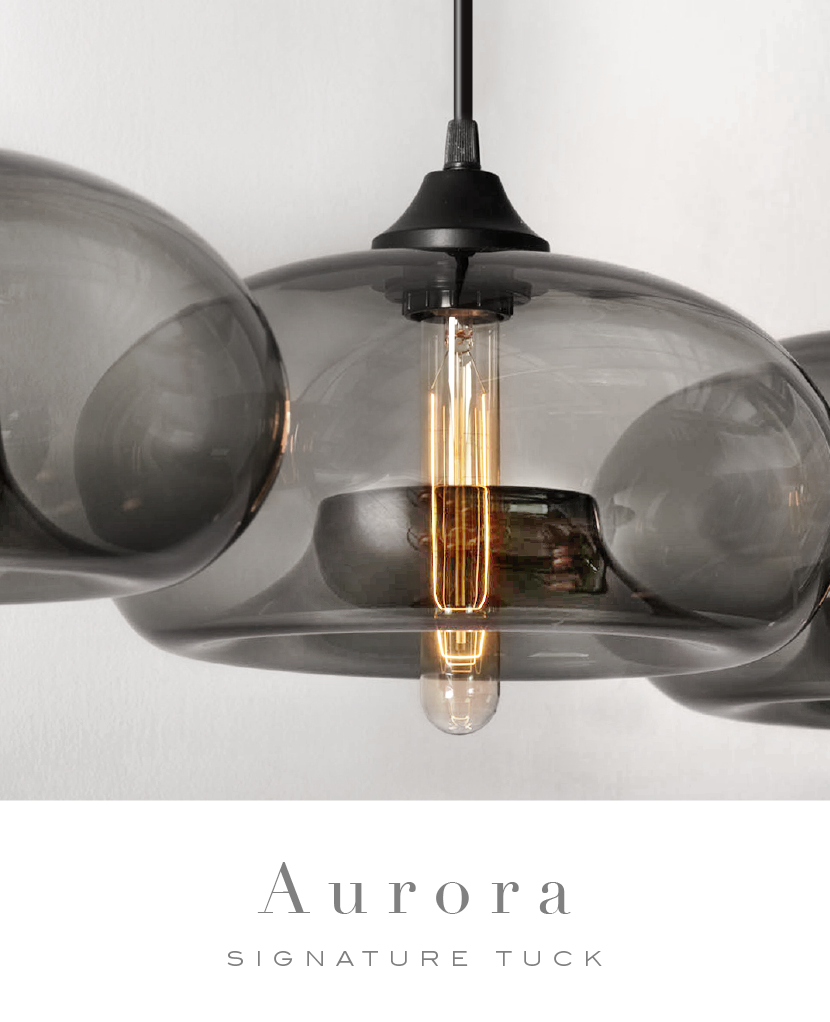 The Aurora pendant conjures the awe of the Northern Lights, a natural light display in the Earth's sky. This pendant's distinctive shape captures the craftsmanship and artistry of hand-blown glass, featuring a signature tuck known to other Niche products like the Stamen and Pod.
For a limited time, our Chocolate and Effervescent Aurora pendants are 50% off. Want to learn more about this pendant before placing your order? Get the inspirational Aurora Pendant Product Guide for pendant specifications and installation ideas. With it, you'll receive the tear sheet and CAD models to help you design your next space.