Last month we featured Niche's sleek Helio pendant. This month, we are featuring our first-ever product, the Stamen pendant. With a vivid array of transparent glass options, the Stamen shines in any setting.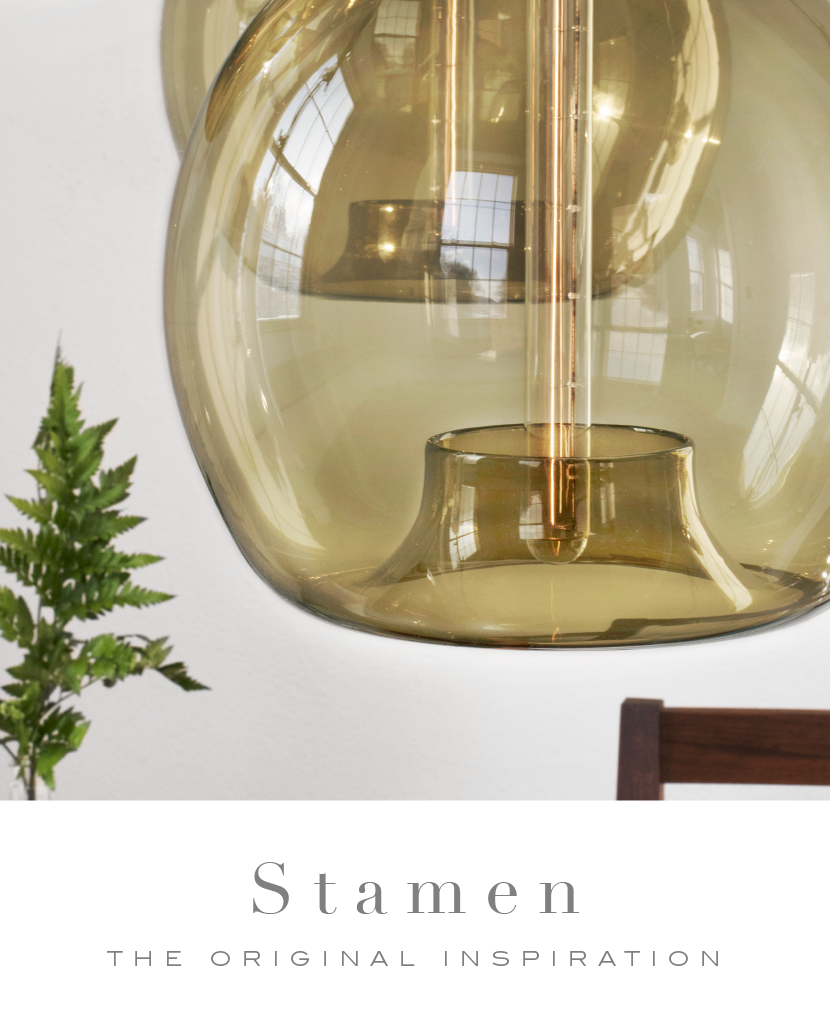 When Niche's Creative Director Jeremy Pyles teamed up with a glass-blower to create three pendants to light the front of his homewares store in New York City's East Village, he didn't know it would be the start of an incredible journey. The lights weren't for sale, but the fixtures that hung in the storefront's window made a grand statement — so much so that they soon became the best selling item. From this, Niche was born.
The Stamen modern pendant light is truly the signature pendant of the Niche line and became the impetus for all of the other pendant designs which followed. It boasts a voluptuous body that tucks into itself unexpectedly.
Want to learn more about this pendant before placing your order? Get the inspirational Stamen Pendant Product Guide for pendant specifications and installation ideas. With it, you'll receive the tear sheet and CAD models to help you design your next space.