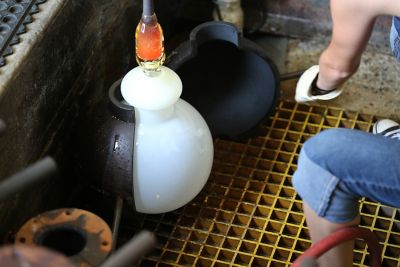 The majority of what we make at Niche is made to order. Every single glass pendant light is made by real human beings in our Beacon, New York factory. Our team of experienced glass artisans take great care in delivering a product of timeless beauty with the highest standards of craftsmanship in mind. We want to make sure that every glass pendant light is just right when it gets to you.
Because you're investing in authentic, quality design, it will take a little longer to receive your Niche product. Depending on the quantity and color ordered, the lead time for pendant lights is 2-4 weeks. Some of our classic shapes and colors are stocked and will ship right away. Custom orders or newer shapes and colors may take a little more time to complete, but it's worth the wait!
As always, please don't hesistate to contact us if you have any questions!