Don't know where to start with your new Schoolhaus Pendants? Team Niche can give you some ideas! Think outside the box with these 3 easy interior concepts!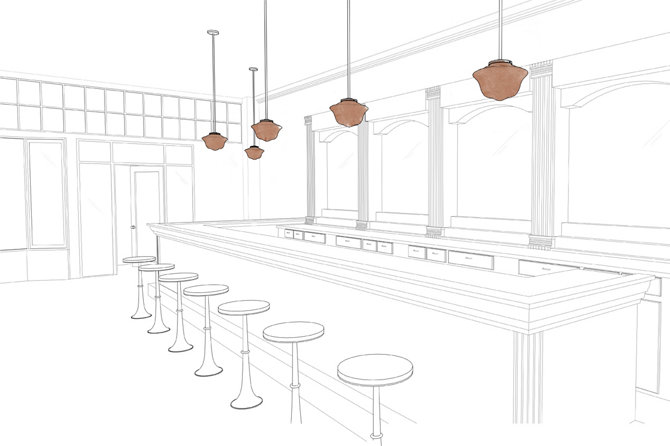 1. Linear Lounge: Restaurant Lighting
Line up your Schoolhaus Pendants above the bar in your cafe, or cocktail lounge! Continue around the corners of the bar, and you can even add them over individual tables and seats for a fuller glow!

2. Vibrant Vanity: Bathroom Lighting
Switch out the dull sconces in your bathroom with two pendants on either side of the vanity. Saying, "I'm ready for my close-up!" in the mirror never felt better!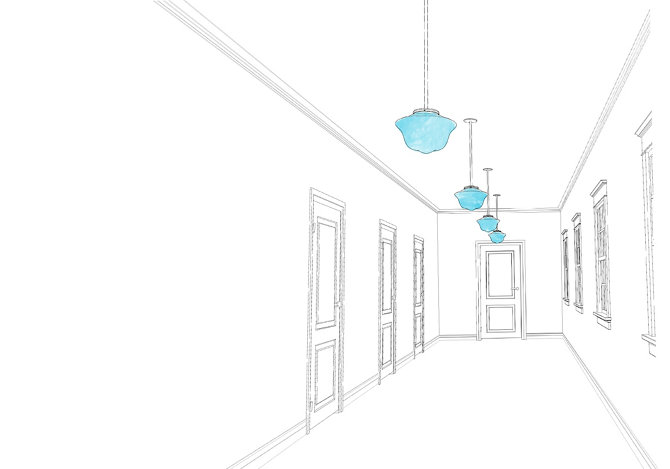 3. Creative Corridors: Hallway Lighting
Light up your home's hallway with a row of pendants! Stumbling out of bed in the middle of the night may finally be more like a dream, rather than a nightmare, when you flick the switch in the hall, unveiling the whimsical colored glass of the Schoolhaus Pendant.
We hope your creative juices are flowing and that you can find a perfect fit for your Schoolhaus Pendants! Be sure to get the Product Guide for even more advice!