Meet Shannon, the Senior Sales Associate at Niche! Our favorite quality about her? She is incredibly thoughtful, knowlegable, and truly exceptional at what she does. Keep reading Shannon's employee spotlight to learn more about her role at Niche and what she enjoys doing in her spare time.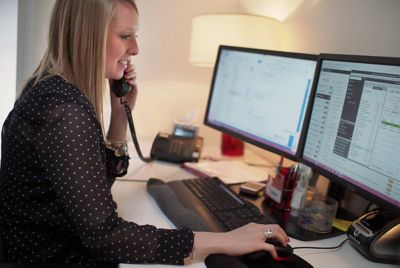 What drew you to Niche?
I started at Niche about 3 and half years ago, and have seen the company grow and evolve within that short of time. I really enjoy working with everyone here and being a part and involved in just about every department.
What is your role at Niche and what does your day to day routine consist of?
I am the Senior Sales Associate here at Niche. I start my day off by sorting through emails and responding to customer inquiries. From there, our office processes all online orders and purchase orders that come through. We also handle taking payments. Lastly, at the end of each day, we create shipping labels and ensure all correct orders are shipped out. These are just a few tasks as there is a lot more that goes into making sure this sales office runs smoothly.
What do you feel is the most important quality as a business in the design world?
With being in the sales office and working with so many different people from all over the world, I do feel that having a good relationship with our clients is key. Making sure that our clients are always happy and excited to work with us again is very rewarding.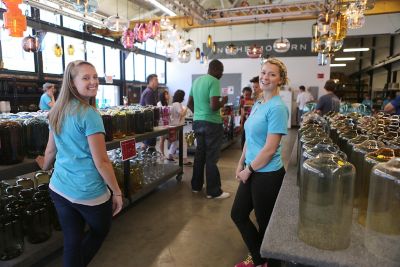 What's your favorite spot in Beacon or the Hudson Valley? Why?
I don't just have one favorite spot but I do enjoy spending time at any scenic winery in the Hudson Valley. From Benmarl Winery, to Nostrano Vineyards, to Robibero Winery, all these places have a great outdoor (and indoor!) space to relax, sip wine, and enjoy the beautiful views of the Hudson Valley.
What do you enjoy doing in your free time?
I am definitely a "family" person and love spending time with my family and closest friends whenever possible. Life is too short, so enjoying everyone's time and making memories is what I love most.
What is your favorite Niche pendant shape and color combination? Why?
My favorite pendant is the Terra in either Crystal or Gray. My style is very simple and chic so to me, the Terra is a perfect and great statement piece for any room.